South San Francisco, CA   October 12, 2018 Submitted by Peninsula Humane Society and SPCA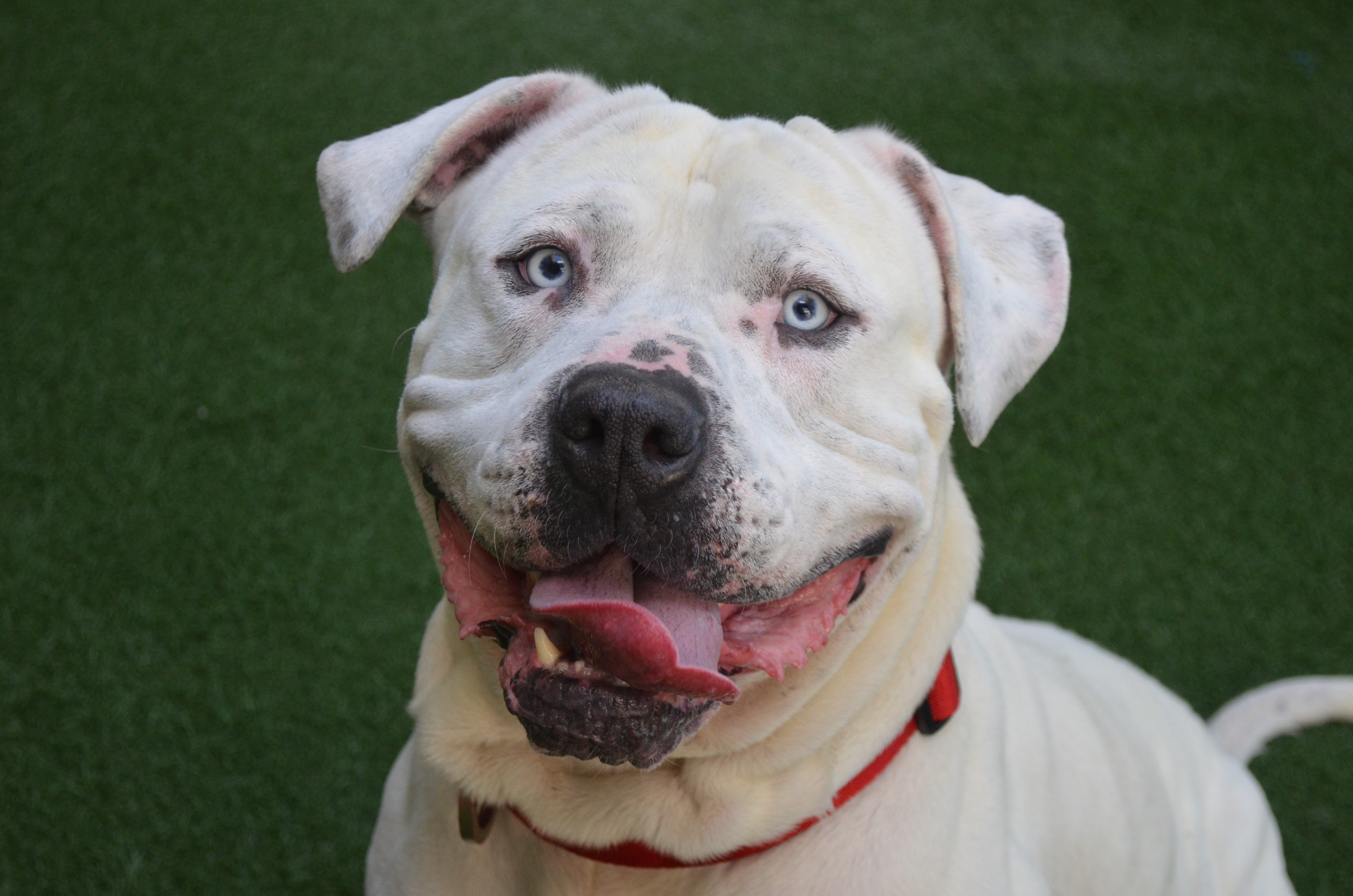 With his striking ice blue eyes, Bogey is sure to make you fall head over heels in love with him.  But he's more than just a pretty face. This five year old neutered American Bulldog and Mastiff mix is a complete love bug.  Bogey puts the love in love bug and once you meet him, you'll agree.  He's a big dog with a big heart and he's looking for someone to give all his love to.  Aside from his goofy smile, Bogey has good leash manners, but he really just wants to snuggle on the sofa watching romantic comedies.  Seeking a sweet and affectionate hunk?  Ask for Bogey ID# A844343.
Other adoptable pets are available at Peninsula Humane Society & SPCA's Tom and Annette Lantos Center for Compassion, 1450 Rollins Road, Burlingame. The shelter is open for adoptions weekdays 11 a.m. to 7 p.m. and weekends 11 a.m. to 6 p.m.  Potential adopters should arrive at least an hour before closing time to complete an adoption. For directions and information, call 650-340-7022 or visit www.phs-spca.org.