South San Francisco, CA   October 25, 2018 Submitted by Peninsula Humane Society and SPCA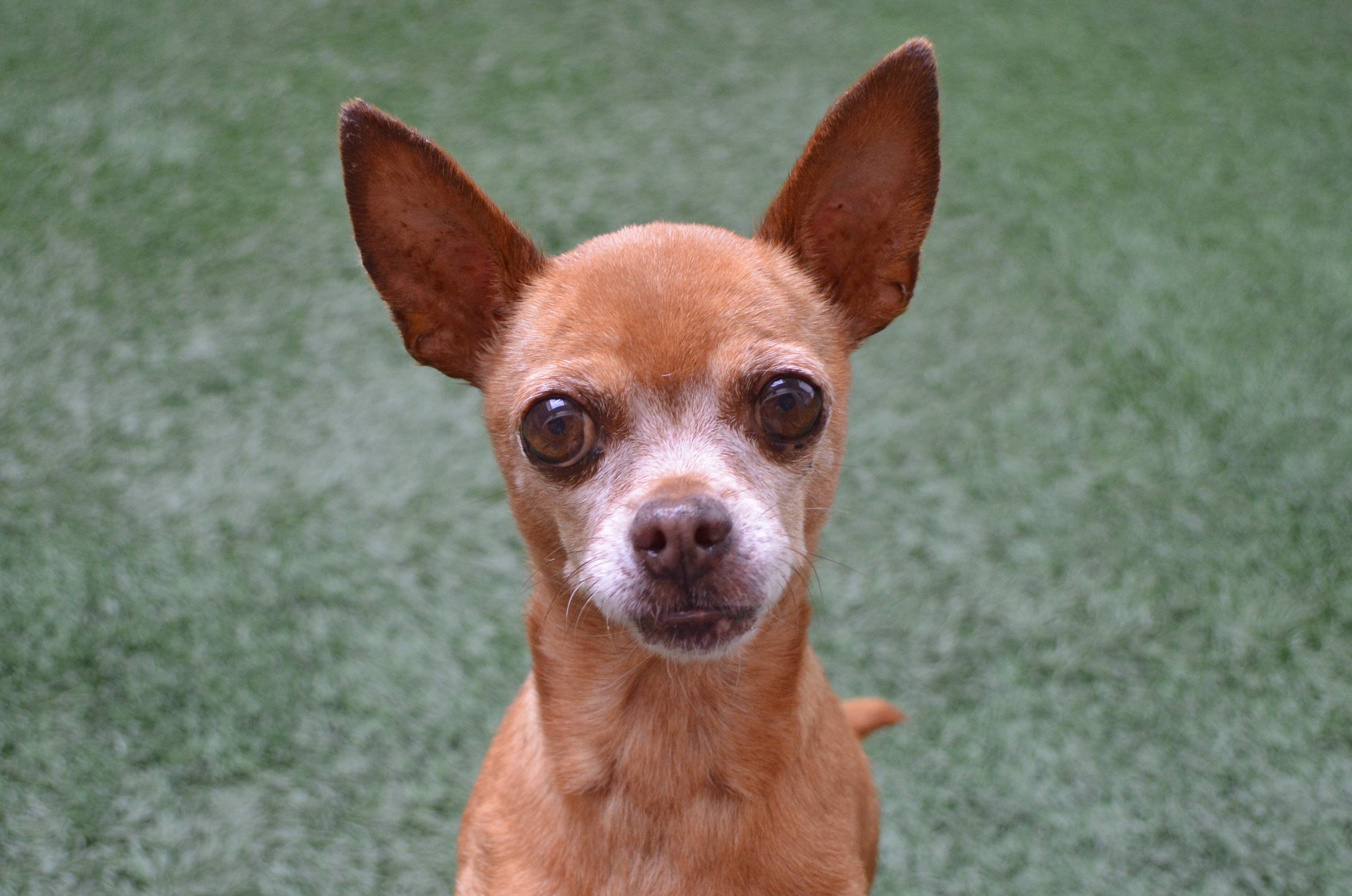 Frankly my dear, this Scarlette does give a darn.  Scarlette is a ten year old spayed Chihuahua who simply adores people and wants nothing more than to be a devoted dog spending time with a new family, preferably sitting in a lap.  She's dainty, affectionate and adorably prancy on leash.  Scarlette is the type of dog that people will stop you on the street to ooh and aah over how cute she is.  This sweetie pie is no diva and she also gets along well with other mild-mannered small dogs.  Seeking a petite and caring dog companion who will give a darn about you?  Ask for Scarlette ID# A847911.
Other adoptable pets are available at Peninsula Humane Society & SPCA's Tom and Annette Lantos Center for Compassion, 1450 Rollins Road, Burlingame. The shelter is open for adoptions weekdays 11 a.m. to 7 p.m. and weekends 11 a.m. to 6 p.m.  Potential adopters should arrive at least an hour before closing time to complete an adoption. For directions and information, call 650-340-7022 or visit www.phs-spca.org.