South San Francisco, CA   October 2, 2018  by Karin Cunningham, San Bruno Life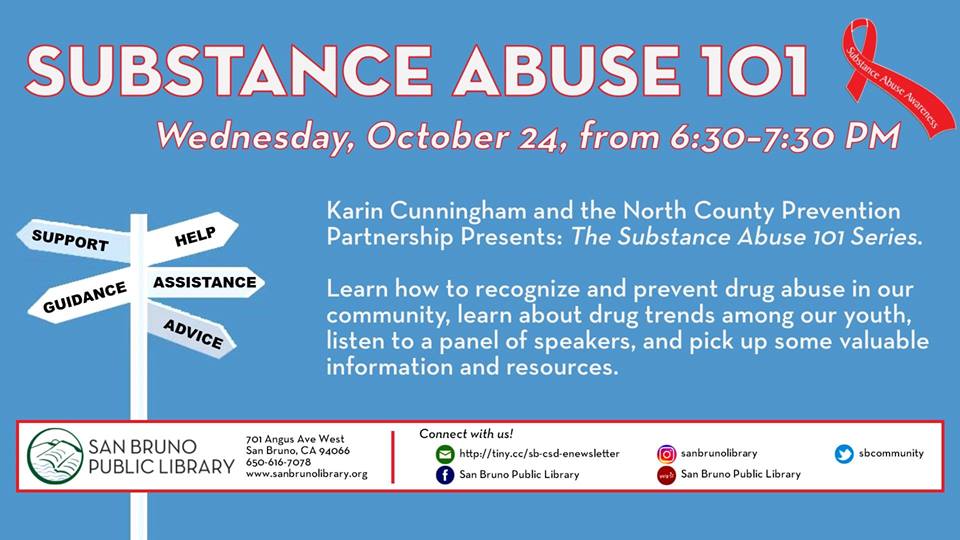 "After losing my 18 year old David this year, I wanted to start making some noise in our community about drug abuse. This event is designed to bring awareness and provide some resources to those who may need help. I will tell my story along with some others, including some youth, who have experienced drug addiction and some who have recently lost loved ones to overdose.

We hope to have a series or these events, each with a different topic including more awareness data, recovery, and resources."

This event is set for Wednesday October 24th 6:30-7:30pm at the San Bruno Library 701 W. Angus Ave, SB and is sponsored by Karin Cunningham and North County Prevention Partnership.
###
To read more about Karin's son, David Ochoa, please CLICK HERE.