South San Francisco, CA   October 8, 2018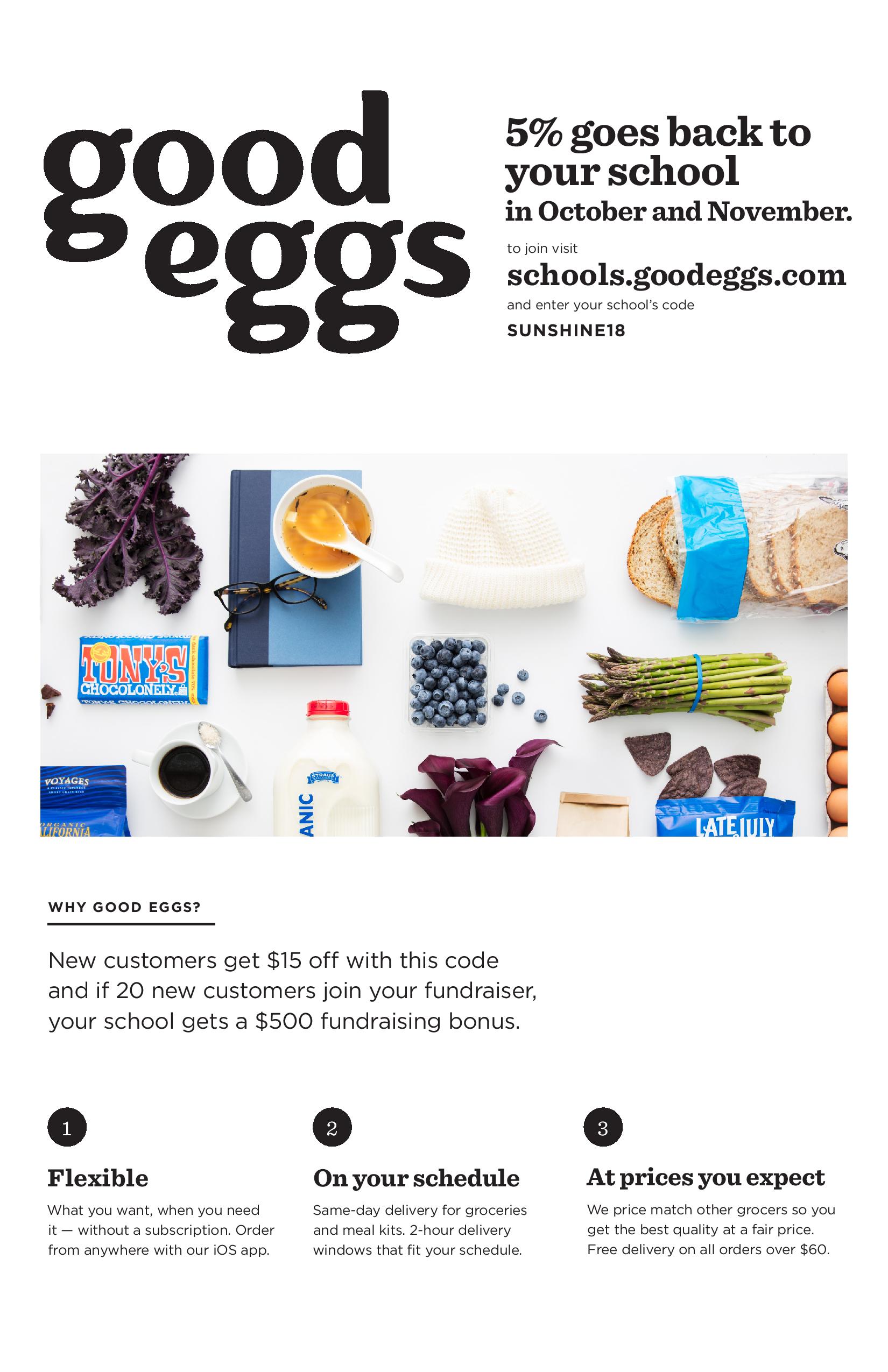 Sunshine Gardens Elementary School PTA continue to work hard for our students and realize more financial support is needed to address their goals this year. To that end they have partnered with GOODEGGS.com , a grocery delivery service, that will provided our students with 5% when shoppers use Code Sunshine18 when checking out.
"And if we get 20 new families signed up we will earn $500!" Sunshine Gardens Elementary School PTA President Katie DeLeuw tells us. "This fundraiser is only for October and November and we greatly appreciate our communities support!"
You do not need to live in South City to order from GoodEggs.com and you will still be helping our students!