South San Francisco, CA    November 8, 2018 Submitted by Peninsula Humane Society and SPCA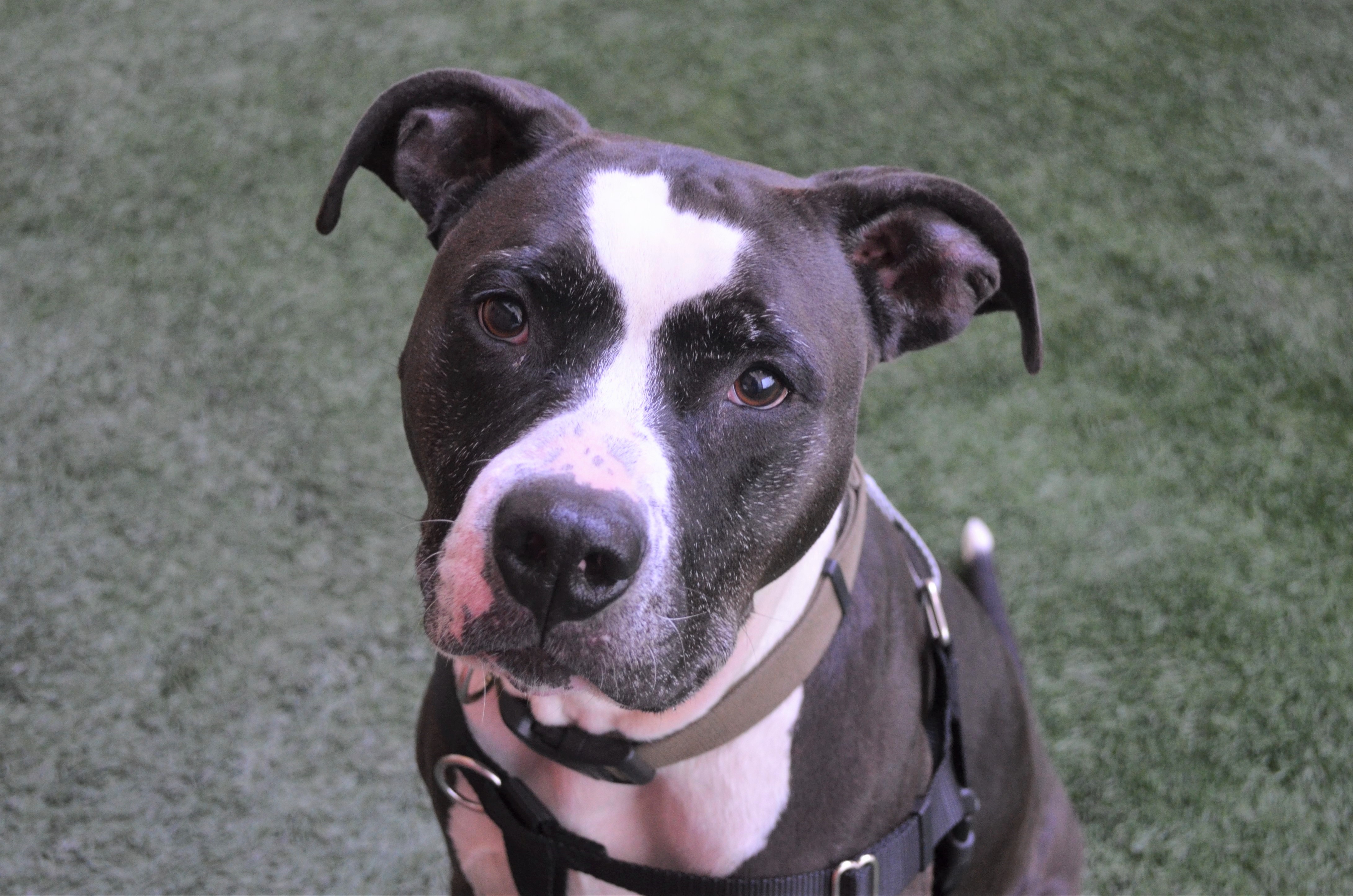 Is tall, dark and handsome your type?  Then meet Benny.  This four year old neutered male Pit Bull Terrier is not only gorgeous, he's affectionate and delightfully friendly.  Benny is an active and strong dog and would do best with a family who is willing to take him on long walks or runs to help burn off some of his spirited energy. And after that walk, Benny will want to curl up on the sofa, gaze into your eyes and hang on your every word.  Seeking a life-long love connection with a dazzlingly good looking pup?  Ask for Benny ID# A847313.
Other adoptable pets are available at Peninsula Humane Society & SPCA's Tom and Annette Lantos Center for Compassion, 1450 Rollins Road, Burlingame. The shelter is open for adoptions weekdays 11 a.m. to 7 p.m. and weekends 11 a.m. to 6 p.m.  Potential adopters should arrive at least an hour before closing time to complete an adoption. For directions and information, call 650-340-7022 or visit www.phs-spca.org.