South San Francisco, CA    November 4, 2018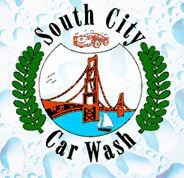 As a grateful community mourns the upcoming closing of a favorite South San Francisco business, South City Car Wash, we have learned there will be a short term reprieve before they close their doors for good. "We've been able to keep a small crew that will stay with us for another two months or so before the wrecking ball hits" owner Bob Cavalieri told us last evening. "Most of our employees have found other jobs and some plan to retire when we close."
Employee Nester posted on nextdoor the good news that South City Car Wash would be staying on a bit longer. "The car washes will be exterior washes only and and the express wash will still include a full outside wash with triple coat spray on wax and tire dressing – and for the same price of $1995! The Aloha Express and our ULTRA 4000 will also be available for drive through car washes only." Nester wrote.
"We'll still will  offer automotive detailing with an appointment." Bob added.
"We would like you, our loyal customers to keep our name alive with our merchandise which is now for sale!" Nestor said.
For more information please call South City Car Wash at 650/589.1214.
988 El Camino Real in South San Francisco has been home to South City Car Wash for generations – over 50 years! The 1.67 acre site has been approved for a six-story 174 housing development with retail below.  The property has been owned by a private party who has decided to sell to a developer, this sale was not forced by the City of South San Francisco. "From the city's standpoint, the project is proposed at what should be one of the most prominent and memorable intersections in the city." Alex Greenwood, economic and community development director is quoted saying.
For more on this item CLICK HERE.