South San Francisco, CA   November 4, 2018 by Elizabeth Nisperos, Bereavement &  Grief Ministry

November 1 is All Saints' Day. November 2 is All Souls' Day for all the deceased human beings, like a celebration of Dias de Los Muertos. St Veronica's Church at 434 Alida Way remembrance mass is November 2 2018 Friday 7 pm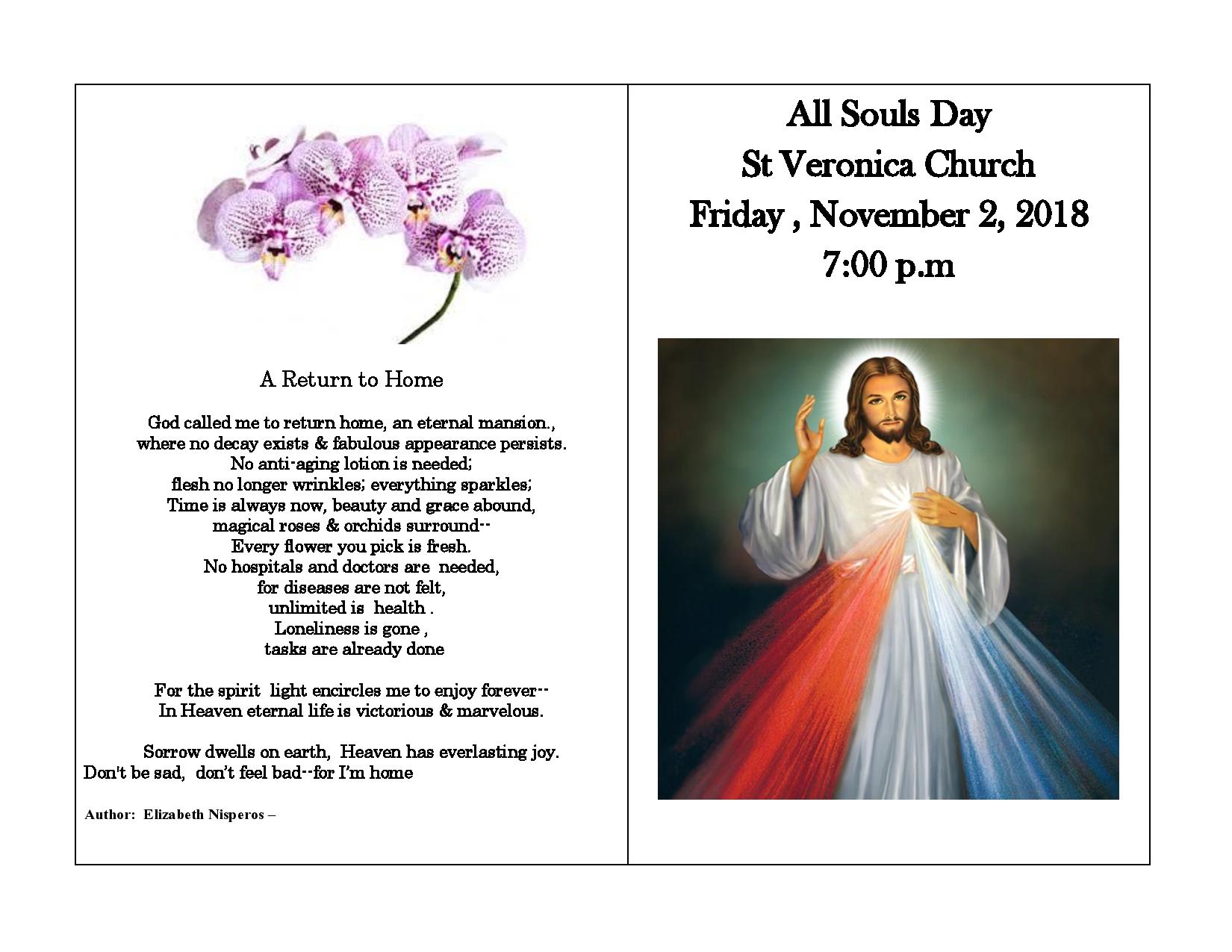 for the SSF  parishioners who passed away from  2017-2018  Reception follows at the Parish Hall/Auditorium after mass. The Bereavement &  Grief Ministry hosts this event.
. Family members of the deceased as well as SSF  residents are invited to attend to honor their memories
The image of the  Divine mercy  appears on the program. Sister Faustina saw the vision of Jesus with light rays on his hands expressing Divine Mercy for all mankind .
I was on an eight-country European tour last September and October and I felt blessed to see the original painting of the Divine Mercy as described in the vision.  The original painting is in  Poland, Krakow  Divine Sanctuary Basilica  built on Holy  approval by Pope John Paul's I I.
I was also able to write a poem A Return To Home for  all folks who passed away especially those who don't have anybody to pray for them
People don't die they're  just transformed to energy's light