South San Francisco, CA   December 21, 2018 Submitted by Matt Skryja, Kaiser Permanente
200 Community Volunteers Unite to Build a New Playground at Panorama Elementary School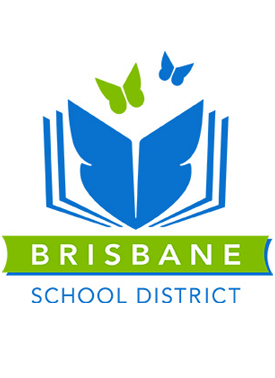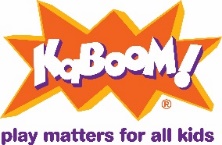 Volunteers from Kaiser Permanente, Brisbane School District and the community will join KaBOOM! on Saturday, December 22, to transform an empty site into a kid-designed, state-of-the-art playground in just six hours at Panorama Elementary School. The new playground will help make play the easy choice for kids and families in Daly City.
The Brisbane School District is thrilled that Kaiser Permanente and KaBOOM! are building a new play structure on the Panorama campus. The playground will provide students with new equipment that will promote safe and fun play. Kaiser Permanente is also adding adult exercise equipment that will make the Panorama campus the perfect place for families to work out and play together on the weekend. Through this project, the Brisbane School District will work with Kaiser Permanente and KaBOOM! to make a difference in the community and address the most urgent needs of kids.
In September, kids from the surrounding community came together to draw their dream playground. The playground is based off their drawings and will provide more than 500 kids in Daly City with a great, safe place to play.
This playground is part of a broader effort led by Kaiser Permanente and KaBOOM! to ensure communities have great PLAYces for kids and families. It will be the ninth build by Kaiser Permanente. Through this partnership, Kaiser Permanente and KaBOOM! are creating an oasis where kids feel valued and loved, and where their potential is supported, nurtured and celebrated.
WHEN:   Saturday, December 22
 8:30 a.m. to 9:00 a.m.    Kick-off ceremony
11:00 a.m. to 1:00 p.m. Best viewing of playground construction
1:00 p.m. to 2:30 p.m.   Final construction phase
2:30 p.m. to 3:00 p.m.   Ribbon-cutting ceremony
(Times approximate)
WHERE:    Panorama Elementary School
25 Bellevue Avenue  Daly City, CA
WHO:   Hundreds of community volunteers
###
 About Brisbane School District
The students of the Brisbane School District will be safe, happy, engaged, respectful, and motivated learners. They will be critical thinkers who are creative, collaborative, and courageous. Students will reach their full and unique potential academically, emotionally, socially, and physically. Students will engage in and learn from the real world, participating in and contributing to their communities.
The Brisbane School District graduates students who are thoughtful, prepared, and engaged citizens. Our program emphasizes conceptual understanding, teaching Common Core Standards through yearlong themes. With an emphasis on higher order thinking skills, we focus on understanding, evaluating, and creating. We thread Lifeskills throughout our curriculum with the goal of providing our children with the tools for citizenship and life.
About Kaiser Permanente
Kaiser Permanente is committed to helping shape the future of health care. We are recognized as one of America's leading health care providers and not-for-profit health plans. Founded in 1945, Kaiser Permanente has a mission to provide high-quality, affordable health care services and to improve the health of our members and the communities we serve. We currently serve more than 12.2 million members in eight states and the District of Columbia. Care for members and patients is focused on their total health and guided by their personal Permanente Medical Group physicians, specialists and team of caregivers. Our expert and caring medical teams are empowered and supported by industry-leading technology advances and tools for health promotion, disease prevention, state-of-the-art care delivery and world-class chronic disease management. Kaiser Permanente is dedicated to care innovations, clinical research, health education and the support of community health. For more information, go to: kp.org/share.
About KaBOOM!
KaBOOM! is the national non-profit dedicated to giving all kids – especially those living in poverty – the childhood they deserve through great, safe places to play. KaBOOM! inspires communities to make play the easy choice and works to drive the national discussion about the importance of PLAYces. KaBOOM! has collaborated with partners to build or improve more than 17,000 playspaces, engaged more than 1.5 million volunteers and served over 9 million kids. To learn why play matters for all kids, visit kaboom.org and join the conversation at twitter.com/kaboom, facebook.com/kaboom and instagram.com/kaboom. #playmatters #PLAYceforKids