South San Francisco, CA   February 14, 2019 Press Release

The City of South San Francisco is pleased to announce the appointment of Christina Fernandez as the Assistant to the City Manager. Fernandez brings extensive public policy experience at the federal, regional and local level. In her new role, Fernandez joins others in the executive management team working to improve the quality of life in South San Francisco.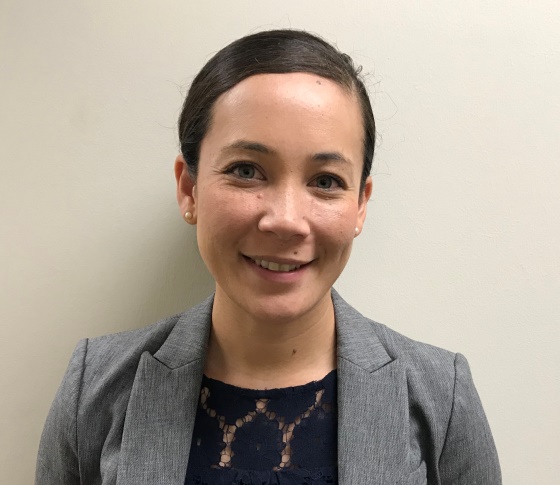 "Christina is a great addition to our team," says Mike Futrell, South San Francisco City Manager. "Her experience as a member of former U.S. Senator Barbara Boxer's staff, as staff to former San Jose Mayor Chuck Reed, and most recently as a Senior Policy Analyst for the San Mateo County Economic Development Association, brings a diversity of experience which will help us navigate the many challenging issues facing our City. It is great, too, that she is a long time South San Francisco resident, now raising her family in our wonderful city."
Fernandez's responsibilities include coordination of traffic and transit improvement efforts city-wide; management of sea level rise prevention efforts, including coordination with ongoing work with the U.S. Army Corps of Engineers; serves as the City's grant administrator, working with partners in Sacramento and Washington D.C. to bring more funds to the City; staff liaison to the San Francisco International Airport, specifically focusing on the Aircraft Noise Insulation Program (ANIP) initiatives and noise issues; staff liaison to the San Mateo County Harbor District; and staff liaison to the City/County Association of Governments (C/CAG), and Association of Bay Area Governments (ABAG), as well as supporting Councilmembers serving on outside boards and commissions. She will also coordinate the City Council meeting agendas and associated staff reports for all items considered by Council.
Fernandez's previous experience includes working for United States Senator Barbara Boxer serving as an advocate on behalf of constituents before the Department of Homeland Security (DHS). She also managed casework associated with the U.S. Citizenship and Immigration Services agency. In addition, she worked for former San Jose Mayor Chuck Reed as a Policy Analyst and Legislative Advisor. She managed transportation-related policies and projects on behalf of the Mayor's office as well as functioned as the key liaison to the Valley Transportation Authority (VTA). Fernandez also brings experience from her role as a Senior Public Policy Associate with the San Mateo County Economic Development Association (SAMCEDA).
"I am honored to join the dedicated team and City Council leading us through the continuing growth across the City in 2019. As a resident of South City, it's a wonderful time to be onboard and I look forward to contributing to a thriving community in South San Francisco," said Fernandez.
###
About the City of South San Francisco
The City of South San Francisco proudly remains The Industrial City, a reflection of its steel mill and ship building past, redefined to reflect the innovative, entrepreneurial and industrious spirit which has made South San Francisco the Biotech Capital of the World, with 217 active biotech companies and growing. A vibrant community of 67,082 residents, South San Francisco enjoys a high quality of life with an extensive public parks system, active library and learning programming and a dynamic, engaged community making South San Francisco a great place to live, learn, work and play.