South San Francisco, CA   February 8, 2019 Press Release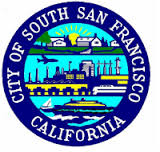 New residential and commercial developments are coming to South San Francisco. Have questions about ongoing or future construction?
You have three ways to get your questions answered about construction in
South San Francisco.
Follow the Economic and Community Development Facebook page to receive updates on projects in the City.
SSF DEVELOPMENT PROJECTS UNDER CONSTRUCTION
These are key development projects under construction that may affect your commute in SSF.
HISENSE (200 Linden Avenue)
Project Update:
The contractor recently completed the first phase of underground utility relocation for the building along Baden Avenue, Linden Avenue and 3rd Lane. Construction efforts are primarily focused on a water main extension along Baden Avenue. Excavation and site grading is underway. The developer anticipates completion of the building by spring 2020.
The following sidewalk closures are in effect.
Baden Avenue: The sidewalk between Linden Avenue and Cypress Avenue is now closed for the project duration with pedestrian signage in place.
3rd Lane: For the duration of the project, there is a partial traffic lane closure due to construction fencing.
Linden Avenue: Beginning Monday, February 11, the sidewalk is closed between Baden Avenue and 3rd Lane through March 2020. Parking adjacent to this closed section is reserved for construction-related activities.
Installation of a new 12″ water main along Baden Avenue between Linden Avenue and Airport Boulevard continues through Friday, March 1, 2019, between the hours of 8:00 p.m. and 5:00 a.m.
Baden Avenue is reduced to two-lanes to allow travel in the eastbound and westbound directions during this nighttime construction. Adjacent businesses will remain open and access will be maintained as work is underway.
Early Alert:
A concrete pour is scheduled for Friday, February 22 between 8:00 a.m. and 5:00 p.m. Construction flaggers will be deployed to help with traffic control as trucks enter and exit the site. Commuters may experience brief delays.
About the Project:
This project, located in the heart of downtown, includes a seven-story mixed-use building with 97 residential units. The project will include 6,500 square feet of retail and a three-level parking structure. It is conveniently located near shopping, dining and the improved Caltrain station. (Rendering below)
CADENCE PROJECT (Miller Avenue & Airport Boulevard)
Project Update:
Construction efforts are focused on the interior for both the south and north buildings. The south building interior finish carpentry is approximately 25% complete. Exterior siding is approximately 75% complete.
Alert: Throughout the month of February, material deliveries are expected Monday through Friday during work hours along Cypress Avenue. Construction flaggers are deployed to help with traffic control.
About the Project:
This project includes two seven-story residential buildings with 260 units located at the corner of Miller Avenue and Airport Boulevard. It is anticipated to be complete by Q2 of 2019. The project is considered transit-oriented development because of its proximity to the Caltrain Station, numerous bus stops, retail and restaurants located nearby on Grand Avenue. (Rendering below)
KILROY DEVELOPMENT AT OYSTER POINT (379 Oyster Point Blvd)
Project Update:
The contractor completed demolition of the former buildings and grading to make the site slope more accommodating to new development. To accomplish this, the developer performed extensive importing and exporting of materials and soil at the site. The Developer recently submitted plans to secure a building permit. Once the City has reviewed and approved the building permit vertical construction will begin.
Alert: The contractor is importing soil to the site on a 24/7 timeline through Monday, February 18
. Work will impact Oyster Point Boulevard between the Oyster Point Boulevard US-101 off-ramp and Marina Boulevard due to trucking. Commuters may experience brief delays from additional vehicles moving through the area and are encouraged to use alternate routes. For additional information please contact the Kilroy Team at:
info@kilroyoysterpoint.com
About the Project:
This project includes demolition of existing improvements and construction of three Office/Research & Development buildings, each six-stories high. The whole project will ultimately be 508,000 square feet on a ten-acre parcel. The project includes a parking structure, improved utilities and a new road alignment at Crescent Park at Oyster Point Boulevard and Marina Boulevard. It also includes Bay Trail improvements and a new open space parcel that is envisioned as park and recreation space. The project is expected to be complete in spring 2020. Kilroy hosts community meetings about the project. To sign up for email alerts contact them at
oysterpointhotline@kilroyrealty.com
. (Rendering below)
OTHER CAPITAL IMPROVEMENT PROJECTS IN SSF
These projects are City infrastructure or third party construction projects that may affect your commute in South San Francisco.
CALTRAIN ELECTRIFICATION & STATION IMPROVEMENT PROJECT
Project Update:
Phase I of construction at the US-101 northbound off-ramp and Poletti Way continues which includes the demolition of the sidewalk and adjacent landscaping at Poletti Way north of East Grand Avenue.
Alert:
A temporary lane and sidewalk closure along Poletti Way between East Grand Avenue and Corporate Drive continues in order to facilitate street improvements as part of the Caltrain South San Francisco Station Improvement Project. One lane of Poletti Way is accessible to local and through-traffic during construction.
Waterline installation along Grand Avenue and Poletti Way continues through Wednesday, February 13. Work will impact the northbound US101 Grand Avenue off-ramp between the hours of 11:00 a.m. and 8:00 p.m. Access to Grand Avenue and Poletti Way is allowed, however there are a reduction in lanes as work is underway. Commuters may experience delays and are encouraged to use alternate routes.
About the Project:
A key component of the Caltrain Modernization Program is the electrification of the Caltrain Corridor from San Francisco's 4th Street and King Street Station to the Tamien Station in San Jose. The project will replace the diesel-hauled trains with Electric Multiple Unit trains. This will improve Caltrain system performance, enable more frequent and/or faster train service, and reduce long- term environmental impacts by reducing noise, improving regional air quality and reducing greenhouse gas emissions. Caltrain electrification is scheduled to be operational by 2022.
Please visit the
Caltrain website
to sign-up for weekly construction updates. If you have questions or comments about the upcoming work, please call the Caltrain dedicated
Project Hotline at 650.399.9659
.
GRAND BOULEVARD INITIATIVE PROJECT (El Camino Real)
Roadway improvements continue along El Camino Real. Work is divided into two sections along El Camino Real:
1. El Camino Real at McLellan Drive to 300 feet south of Kaiser Way (north location)
2. El Camino Real at Chestnut/Westborough Avenue intersection to 250 feet north of Arroyo Drive (south location).
Between Monday, February 11 and Friday, February 15, construction will continue with intermittent lane closures along El Camino Real. These intermittent lane closures are subject to Caltrans approval. If approved by Caltrans, lane closures will affect the southbound lanes of El Camino Real beginning at McClellan Drive through Kaiser Way and speed limits will be reduced to 30 mph in the construction zone.
Access to SamTrans bus route service and Kaiser Permanente via El Camino will be maintained. All businesses will remain open and every effort will be made to keep a minimum of two lanes open in each direction of travel.
Commuters may experience brief delays and are encouraged to use alternate routes. Please follow signage and safety personnel instructions. For questions or more information, contact the City's construction hotline (650) 829-4600.
GATEWAY OF THE PACIFIC (1000 GATEWAY BOULEVARD)
Traffic Alert:
Roadway utility location is scheduled between Monday, February 11 and Friday, March 1, at the intersection of Gateway Boulevard and Oyster Point Boulevard. Work will impact a single travel lane along Oyster Point Boulevard as work is underway. Work will be performed during nighttime hours from 8:00 p.m. to 5:00 a.m. to minimize impacts. Commuters may experience brief delays and are encouraged to use alternate routes.
There are several projects in the City led by the South San Francisco Unified School District associated with Measure J. 
For more information on these projects, please click here, which will take you to the school district website.