South San Francisco, CA    February 29, 2019 Submitted by San Bruno Mtn Watch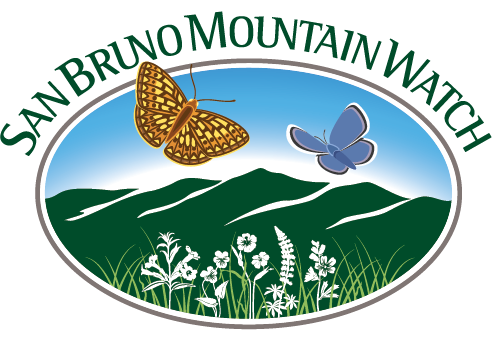 DATES: Friday (2/22) 9am-12pm  and  Saturday (2/23) 9am-12pm
RSVP required at least two days in advance of the event. Youth under 15 yrs old must be accompanied by an adult.
Volunteer to save critical grasslands on San Bruno Mountain. Join us for fresh air and exercise and help us weed on the south slope of the Mountain (located in South City), which has large areas of grasslands that are critical to resident endangered butterflies. The focus is to remove invasive non-native plants and maintain critical butterfly habitat.
Wear long pants and long-sleeved shirts for protection – and don't forget a hat that will withstand breezy conditions. Wear sturdy shoes; variable weather demands dressing in layers; bring water if needed and work gloves if you have them since they will be more comfortable and fit better than those provided. Only heavy rain cancels.
Signing up two days in advance is required. To RSVP, please contact the volunteer leaders of the SSF Weed Warriors program, Chuck Heimstadt and Loretta Brooks, by sending an email to chuckheimstadt@yahoo.com
Chuck & Loretta will provide meeting locations and details to those who register.