South San Francisco, CA   March 15, 2019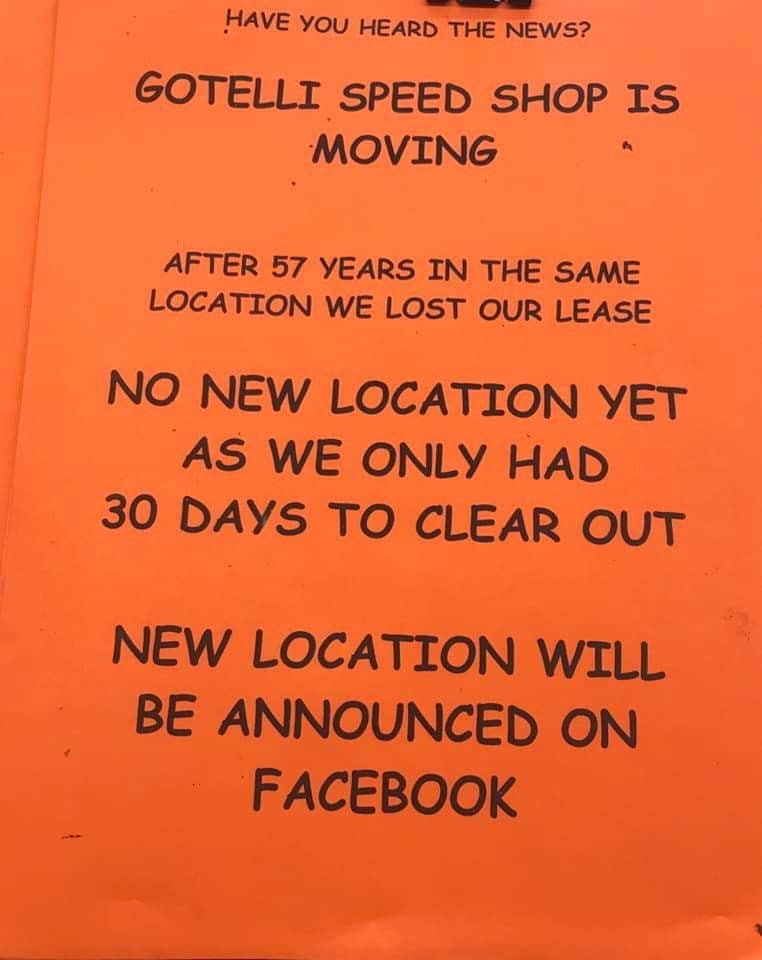 Another local iconic business favorite appears to be the latest victim to the building explosion as Gotelli Speed Shop announced today they would be closing their doors because they lost their lease. In the recent past we have lost long time favorite businesses including South City Car Wash, Galli's Bakery, BACA's Machine Shop, Clearlight Trophies, Oyster Point Marina, etc, and today's news brings about another sense of disquiet to long time residents. It feels as though our past is being erased one business at a time, and replaced with ever taller buildings as high density makes it's mark through out what was once a small town.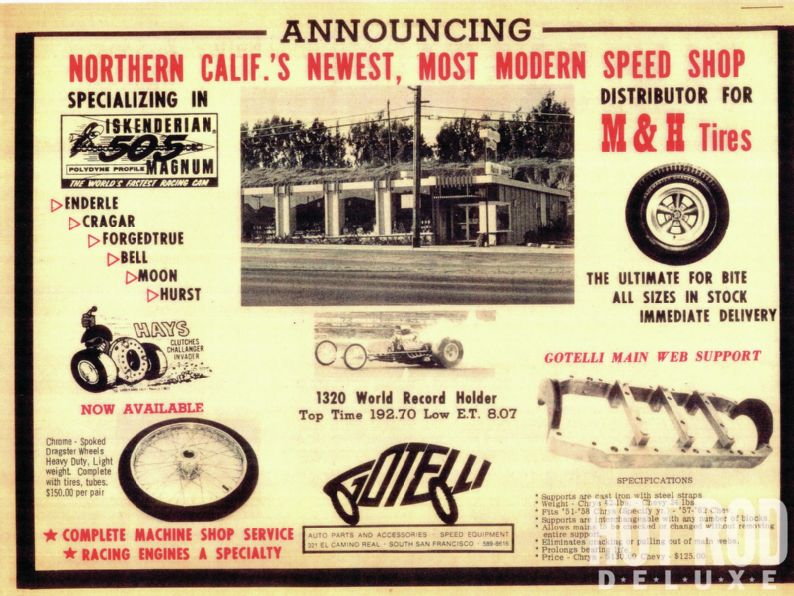 Gotelli's opened their shop on May 1, 1962 and has been the go to place for decades with continued satisfaction and repeat loyal customers who are now left wondering what will happen next. They have not yet secured another facility and have said they will update this information on their Facebook page when they know.
The memories Ted and his family have created in the lives of so many will continue, and everyone is invited to their last day, March 30th, as they say they will have something special planned between 10am – 2pm.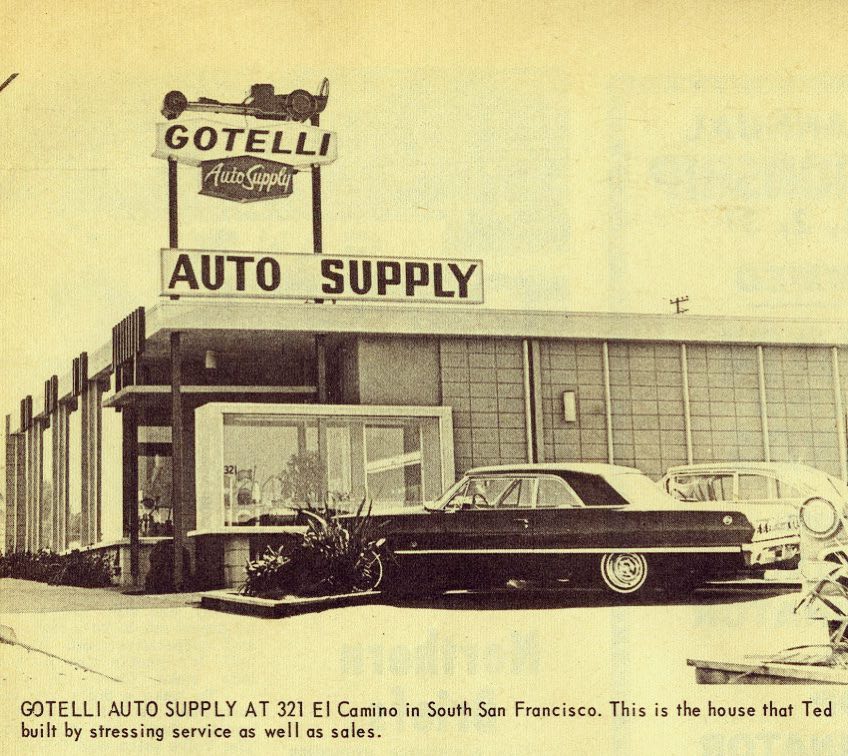 The property at 321 El Camino Real (PN013145150) does not have any current plans for redevelopment per the City's construction website link and no permits appear to have been filed either. We will continue to monitor both Gotelli's next step, and what will be replacing this historic and much loved shop.
Share your memories and photos with us either in comment or email to News@EverythingSouthCity.com
UPDATE: Thanks to John K for sharing this link (Hot Rod) with more photos and stories about the Gotelli family and Speed Shop.
New Address
721 Camino Plaza, San Bruno, CA 94066
650-589-8616
650-589-8617
Hours
Tuesday-Friday 10am-5pm
Saturday 9am-2pm
Closed Sunday-Monday