South San Francisco, CA   March 27, 2019  Submitted by Sheri Boles, Programs Manager, City of SSF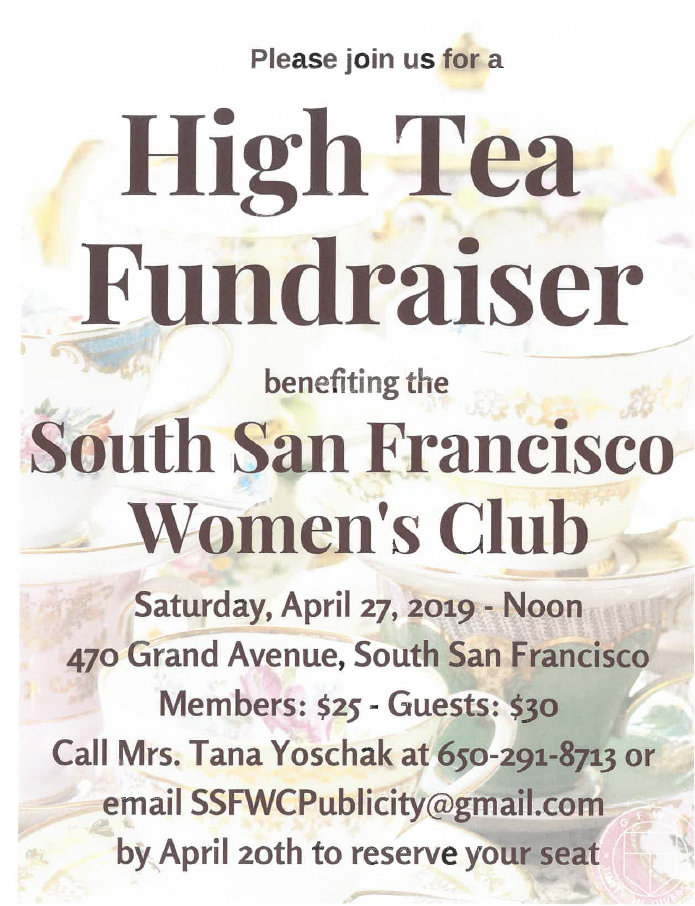 The South San Francisco Women's Club is hosting a High Tea Fundraiser on Saturday, April 27, 12 noon, 470 Grand Ave. Tickets: $25 for members; $30 for guests.
For tickets and more information, please contact Mrs. Tana Yoschak at SSFWCPublicity@gmail.com / 650.291.8713 by April 20th.
Check out the savory-and-sweet menu! YUM!