South San Francisco, CA   March 4, 2019 Submitted by SSFPD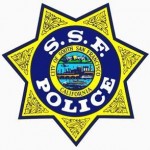 On March 4, 2019 at approximately 11:30 a.m., South San Francisco Police responded to the report of a shooting that occurred on the 10 block of Magnolia Avenue in South San Francisco.
The initial investigation revealed a 17 year old victim was shot by an unknown suspect as he was standing near a parked vehicle. The suspected shooter, along with another subject, fled the area on foot immediately following the shooting. The responsible subjects were not located and the investigation is continuing. The victim was transported to a local hospital for treatment of the non-life threatening injuries.
Anyone with information related to this incident is asked to call the South San Francsico Police Department or the anonymous tip line.  650/877.8900 or anonymous 952.2244