South San Francisco, CA   March 6, 2019 Submitted by SSF Parks and Recreation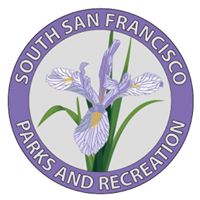 Direct link to CalOpps page for more information: click HERE
Description
Applications are being accepted for the position of Urban Forestry & Parks Operations Intern with the Parks & Recreation Department.
APPLICATION DEADLINE: MARCH 15, 2019 OR UPON RECEIPT OF THE FIRST 50 ONLINE APPLICATIONS, WHICHEVER OCCURS FIRST.
INTERN POSITION:                          Urban Forestry & Parks Operations Intern 
DEPARTMENT:                                  Parks & Recreation
TERM OF ASSIGNMENT:                 10 weeks
HOURS PER WEEK:                          20 hours
COMPENSATION:                            $1,500
Note:  Stipends are paid in two installments – half the amount at the mid-way point and half the amount at the end of the internship; payments made through Accounts Payable
Next Generation Regional Internship Program
In conjunction with the Two-County (San Mateo and Santa Clara) Regional Internship Program, the City of South San Francisco has several paid internship opportunities across several Departments and Divisions for current undergraduate and graduate college students who are interested in contributing to the community. An internship with the City of South San Francisco offers valuable, real-world job experience in a local government setting. Through this internship, you will gain exposure to a wide variety of programs and services, while enhancing and sharpening your writing, presentation, research, analysis, and critical thinking skills. As part of the Two-County Regional Internship Program, this experience will also be supplemented with learning forums and access to professionals in your interested field.
These paid positions are part-time and do not include benefits. The Intern position is a temporary assignment through summer 2019. These positions include flexible scheduling and College/University credit may be provided, as applicable. Interns receive direction and guidance from a supervisor who is traditionally part of the management staff.
The Community
The City of South San Francisco is located in northern San Mateo County, just ten miles south of San Francisco on the west shore of the San Francisco Bay. It is strategically located along the Bay Area's main transportation routes, including Highway 101, Interstate 280, Caltrain, San Francisco International Airport, and Bay Area Rapid Transit (BART) District commuter rail system making it very accessible.
South San Francisco is fully independent and highly commercialized, with an estimated population of 64.5K that grows to 100K during business hours. Known by many as the "Industrial City," the community is characterized by innovation and growth, with a strong, diverse economy and business-friendly climate.
City Government
The City of South San Francisco is a full-service City providing municipal services through the collaborative efforts of approximately 500 full-time and 400 part-time staff. City Departments include Economic and Community Development, Finance, Fire, Human Resources, Information Technology, Library, Parks and Recreation, Police and Public Works, as well as the Offices of the City Manager and City Attorney.
Project Description
The Urban Forestry & Parks Operations Intern will work with staff to maintain and update the city's tree inventory and other park assets using geographic information systems; identify and record locations for future tree planting; help develop tree pruning grid system maps; advertise and promote the city's tree preservation ordinance and its requirements; research and assist with applying for forestry related grant programs; organize and digitize building and park plans; monitor city-wide utility usage and research site-specific water and energy savings systems.  Additional projects may be assigned depending on time and areas of expertise. May also be involved in volunteer projects and weekend events.
Outcomes
During their assignment, the Intern will preserve and digitize city infrastructure; establish and promote the city's tree inventory as a valuable resource; research future costs and resource saving methods.
Ideal Candidate
Desirable Qualifications
An ideal Intern will be creative, motivated, able to speak to groups of people, analytical, team oriented but able to work independently, excellent verbal and written communication skills, and a positive attitude. Applicants must be well versed in the use of technology – computer programs such as Word, Access, Excel for data management, technical report writing, and budgeting; GIS and GPS mapping experience with ArcGIS or ArcGIS Server is desirable.
Education
Applicants must be a current college student pursuing a degree in Forestry, Resource Management, Landscape Architecture, Engineering, Environmental Studies, or related field.
Special Instructions
DEADLINE TO APPLY:  MARCH 15, 2019 OR UPON RECEIPT OF THE FIRST 50 QUALIFIED ONLINE APPLICATIONS, WHICHEVER OCCURS FIRST.
To be considered for this employment opportunity, you must complete the online application in its entirety. A resume may be included but does not substitute for a complete application. Applications with "see resume" as a substitution for the work experience description, those with unclear past employment information or those with insufficient information to evaluate possession of minimum qualifications will not be considered.
Calopps.org: Some email accounts have been known to place these emails in the spam/junk file. Please check your email folders/settings or accept emails ending with calopps.org.
Prior to hire, candidates will be required to successfully complete a pre-employment process, which includes a Department of Justice (DOJ) fingerprint check. A conviction history will not necessarily disqualify an applicant from appointment.
Candidates with a disability who may require special assistance in any phase of the application or testing process should advise the Human Resources Division upon submittal of application.  Documentation of the need for accommodation must accompany the request.
The policy of the City of South San Francisco is to grant equal employment opportunity to all qualified persons without regard to race, color, sex, gender, age, religion, ancestry, physical or mental disability, sexual preference, marital status or national origin.  It is the intent and desire of the City of South San Francisco that equal employment opportunity will be provided in recruiting, hiring, training, promoting, wages, benefits, and all other privileges, terms and conditions of employment.  The City of South San Francisco is an Equal Opportunity Employer (EOE).
This general announcement is subject to change. It does not constitute an express or implied contract.