South San Francisco, CA    April 6, 2019  Submitted by Kate Ryan, M.A., N.C.C. Career Counselor / Community Liaison
City College of San Francisco, Mission Center, Room 463
The flyer below lists the companies and organizations participating in our 15th annual Job Fair on Thursday, April 18th , 11am -2pm at CCSF Mission Center, 1125 Valencia.
Everybody is welcome – not just CCSF students.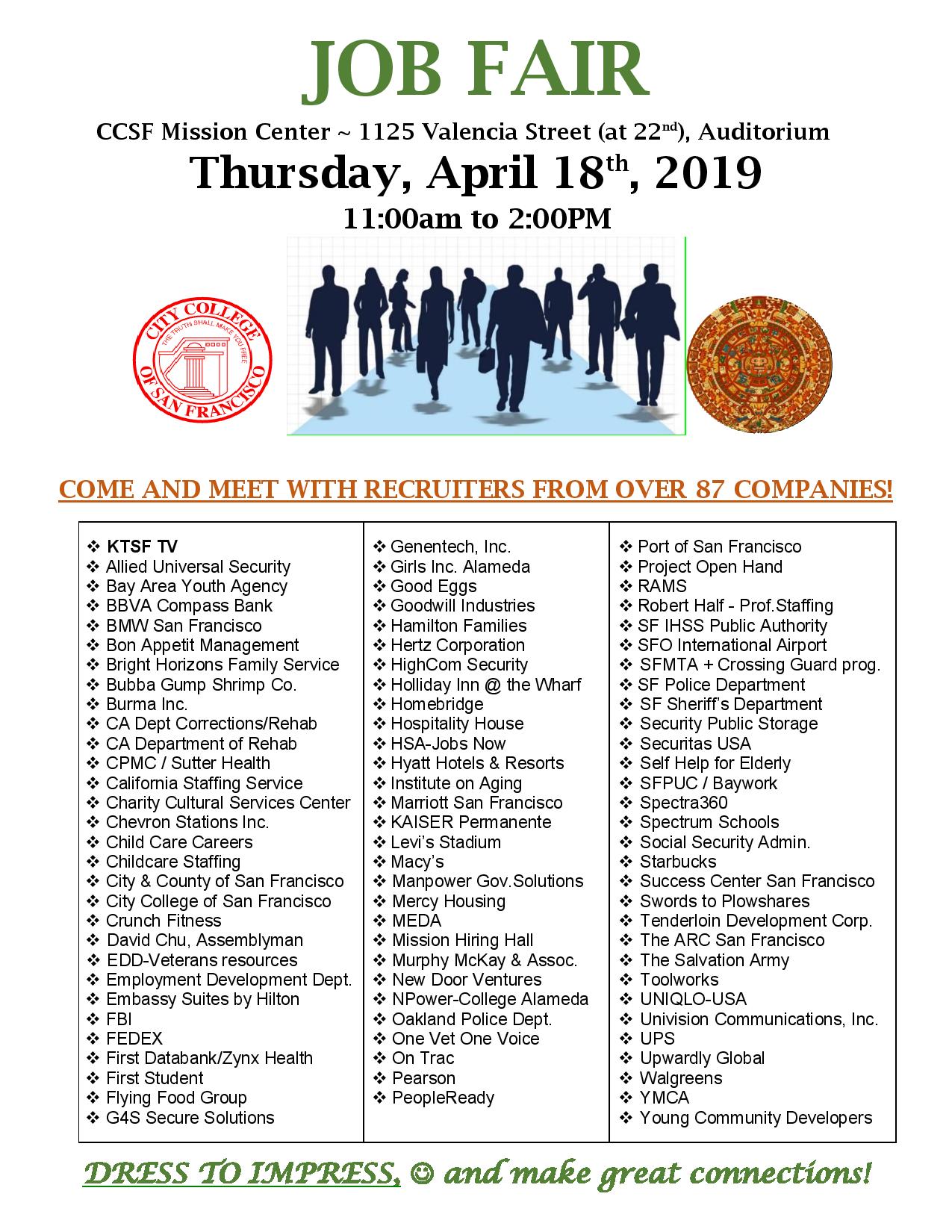 And as an added incentive, our Priority Pass is available below for anybody who can bring a group of at least 7 people – you get to jump the queue – yeah!