South San Francisco, CA   April 29, 2019 Submitted by Patty Gomez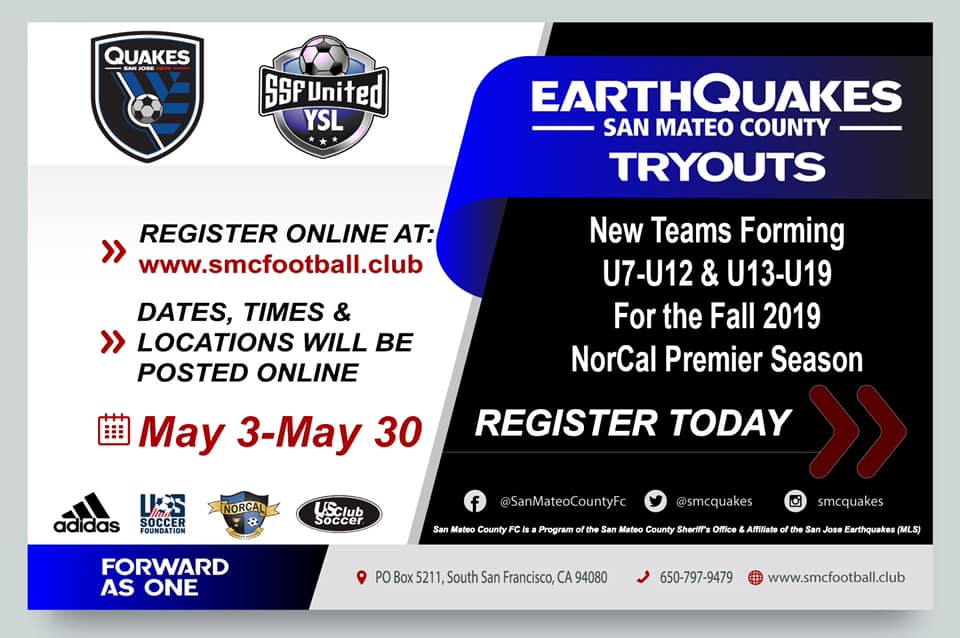 We are truly excited to announce our partnership with San Mateo County FC (SAL) and San Jose Earthquakes to establish the SSF United Earthquakes, a competitive soccer program.
On behalf of the South San Francisco United Youth Soccer League, we welcome Brian Mansell as Director of Coaching and Andrew Ziemer, SMC Training Consultant, as we kick off Fall 2019 SSF United Earthquakes Training center tryouts. This partnership will allow us to provide advanced development and training for coaches and players along with other enrichment services that the SMC AC program offers.