South San Francisco, CA  May 29, 2019  Submitted by 47 Hills Brewing Company
Not sure what to do for Father's Day? It's just around the corner…Come on down to the brewery (137 SOUTH LINDEN AVE) and celebrate Father's Day with us! We will be hosting the FIRST annual hot wing eating contest. $5 to enter with a chance to win some awesome prizes with up to a $100 value!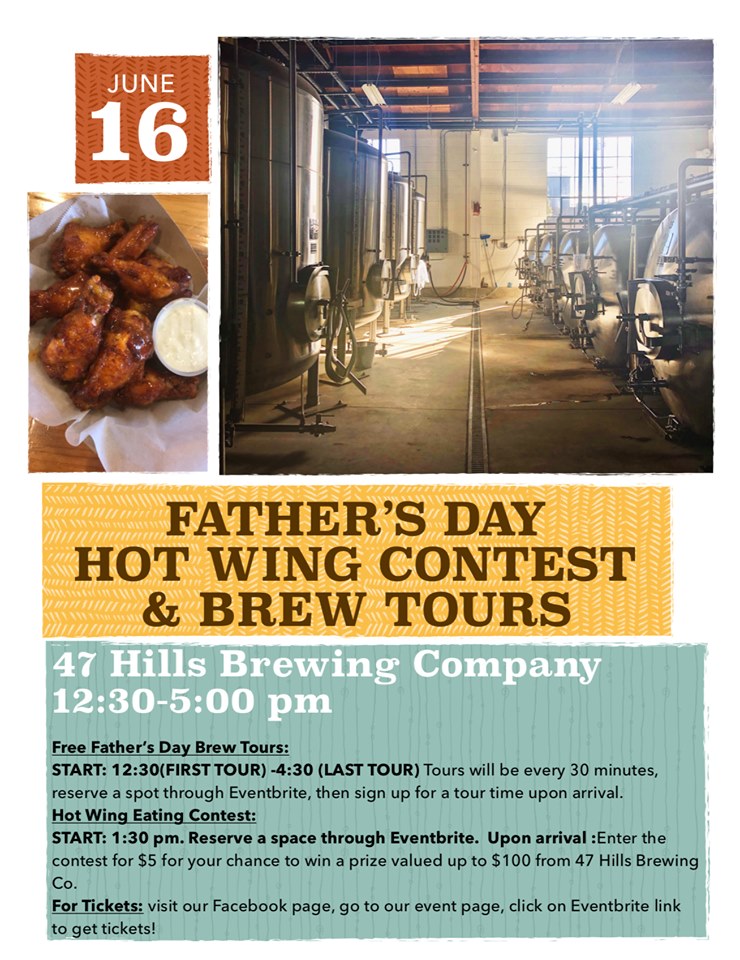 137 South Linden Ave.
South San Francisco, CA
94080
For all inquiries please
use our email address:
47 Hills Brewing Company
Enriching the community is the singular goal of 47 Hills Brewing Company. We cherish our employees and customers and create the most balanced and interesting beers we can by using innovative brewing traditions and environmentally sensible practices. Our taproom encourages all walks of life to take part in lively conversations and togetherness. Within our doors, the elements of a healthy community come alive.