South San Francisco, CA  May 9, 2019 Submitted by Ryan Sebers, PIO, SSFUSD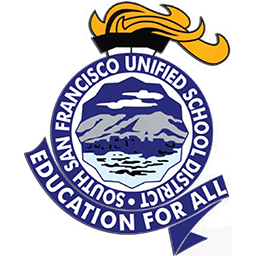 PREFACE: Our community greatly appreciate the positive outreach Office Depot has provided to our South San Francisco students as they set about to volunteer efforts beautifying Spruce Elementary School this upcoming weekend. At the start of this school year, Office Depot gifted students from Martin Elementary School with backpacks filled with much needed school supplies, while donating another 1,000 backpacks to our District, as part of their START PROUD program . CLICK HERE to read more.
This Saturday, May 11, hundreds of local Office Depot associates, friends and family members will unite and roll up their sleeves to make a lasting impact in the South San Francisco community by beautifying Spruce Elementary School, as part of the company's second annual Depot Day of Service. Volunteers will complete several transformative projects to help revitalize the local Title I school, which will include planting trees, building benches, applying fresh coats of paint and more.
The Depot Day of Service community investment initiative launched last spring in eight markets and has since expanded company wide to include projects across North America. Office Depot is actively engaged year-round in supporting the communities that it serves through volunteer and philanthropic initiatives that make a
#depotdifference. To learn more, visit: depotdifference.com
In 2018, Office Depot launched a new community investment initiative called #depotdifference. As our company continues to change and evolve in exciting ways, so too has the way in which we support the communities where we live and do business. #depotdifference brings an employee-centric, hands-on approach to empower us all to make a difference through robust employee volunteerism and philanthropic giving.