South San Francisco, CA   May 9, 2019  Submitted by Peninsula Humane Society and SPCA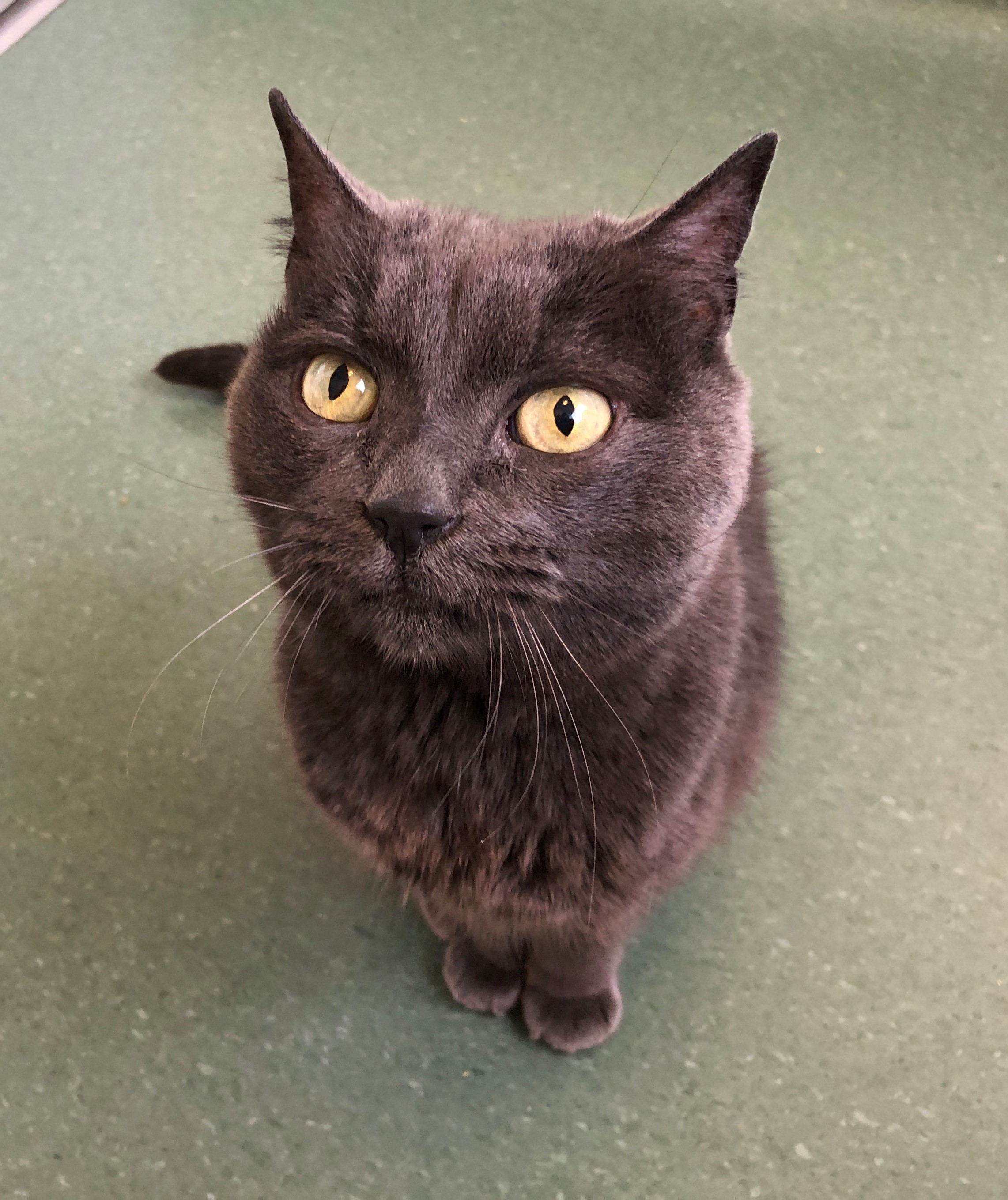 One look at Fiona, and you won't believe this petite playful gal is twelve years old.  Fiona may be a senior, and may enjoy binging on episodes of the Golden Girls, but she still has plenty of pep in her step.  She's a spayed female cat with a lovely solid grey coat.  Fiona's needs are simple.  She relishes a warm lap to climb into, catnip and a variety of toys to keep her entertained.  While Fiona likes the company of humans, she's not fond of other animals and should be the only pet in the household.  Seeking a sweet senior cat to enjoy the best life has to offer with?  Ask for Fiona ID# A820010.
Other adoptable pets are available at Peninsula Humane Society & SPCA's Tom and Annette Lantos Center for Compassion, 1450 Rollins Road, Burlingame. The shelter is open for adoptions weekdays 11 a.m. to 7 p.m. and weekends 11 a.m. to 6 p.m.  Potential adopters should arrive at least an hour before closing time to complete an adoption. For directions and information, call 650-340-7022 or visit www.phs-spca.org.