South San Francisco, CA  May 20, 2019 Submitted by Marc Got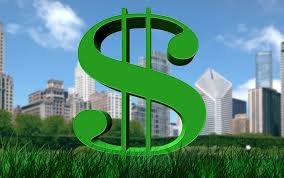 Sign-ups are NOW for College of San Mateo Summer (and Fall) classes.
Want to learn about Real Estate?  Want to maybe get a RE License?
(It is often stated that "More Money's made in RE than any other sector of the American economy!")
NEW CLASSES ENROLLING Right Now include:
RE Principles 100 –  Key legal principles for a very good start.  Provides much of the foundational law, concepts, and vocabulary for your success in most other RE courses.  Will meet 6:30pm Tuesdays and Thursdays for a quick 8 weeks beginning 11 June 2019. Course Registration Number (CRN) is 50730.  Recommended…to take, include this RE100 class in your first term of RE studies.
and….
RE Practice 110 – Some legal and practical things agents must do to earn (with some hard work) their famous "Super-sized Commissions." Career Opportunities, getting started successfully in the trade. Will meet 6:30pm Monday and Wednesdays beginning 10 June 2019. Course Registration Number (CRN) is 54642.
(CSM Fall classes are also accepting sign-ups NOW, including these Real Estate offerings:
RE Principles 100 – Tuesday evenings beginning 20 August, CRN 82868
RE Practice 110 —   Wednesday eves beginning 14 August, CRN 82873, and
RE Finance 131 — Learn about purchase loans and how to get good ones, Monday eves beginning 19 August, CRN 88106.)
ALL courses are FULLY ACCREDITED (!) and count towards a REAL ESTATE LICENSE!
QUESTIONS about classes (or licensure)? Email: RealEstateCSM@Gmail.com
SIGN UP(REGISTER, ENROLL, AND PAY SMALL FEES to KEEP your seat(s) in your class(es)…..)  Online, or give the nice Admissions Office folks the CRN numbers above…on: 650/574-6165.   
Note: 
(CSM offers these and more RE classes, plus Business, Management, Accountancy, Computers, and a wide range of additional subject selections.)
CSM IS OUR LOCAL PUBLIC NOT-FOR-PROFIT COMMUNITY COLLEGE.
ALL ARE WELCOME AT CSM!
(Note: those who were unable to get seats last time are ESPECIALLY invited to sign up now!  (Please remember to Pay fees to keep seats!) CSM has an active Financial Aid program, ask.   First-come, first-served, when these new classes fill they will be full. Thank you for understanding and WELCOME to CSM!)