South San Francisco, Ca   May 30, 2019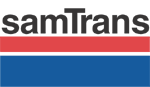 RATE INCREASE COMMUNITY MEETINGS
Samtrans is currently hosting community meetings to gain input on the potential rate increases with a local outreach event on June 4th at 9:30am at the MSB, 33 Arroyo Drive, South San Francisco, with the last meeting on this issue to be held in Half Moon Bay on June 5th. The first meeting was held in San Carlos earlier this week.
SamTrans Seeks Volunteers for Citizens Advisory Committee
March 18, 2019
Members of the public interested in providing input on local transit programs are encouraged to volunteer for the SamTrans Citizens Advisory Committee (CAC).
The 15-member CAC meets monthly and is responsible for offering feedback on the needs of transit users and informing San Mateo County residents of transit programs on the Peninsula. It also acts in an advisory capacity to the SamTrans' Board of Directors.
The SamTrans CAC is accepting applications to fill three seats:
Community Representative (term expires April 2022)Representing community interests which also interact with SamTrans fixed-route service (Schools, Labor, Business and Industry, Environmental interests, etc.)
Bus Rider Representative (term expires April 2022)Representing the diverse population of both San Mateo County and SamTrans fixed-route ridership
Multimodal Rider Representative (partial term expires April 2020)
Representing the riders who use SamTrans fixed-route service to connect to other transit modes (bus-to-Caltrain riders, bus-to-BART riders, bus-to-bus riders)
The deadline for applications is Friday, June 7. Interviews will be conducted later in June, with terms beginning in July.
Each CAC member receives a free yearly bus pass to use on the SamTrans system. The CAC meets on the last Wednesday of each month at 6:30 p.m. at the San Mateo County Transit District headquarters at 1250 San Carlos Avenue in San Carlos.
Interested persons can download the CAC application here or call 650-508-6279 (TTY 650-508-6448). For more information, visit www.samtrans.com/cac.
SamTrans' vision is to be a mobility leader, providing transportation choices and sustainable future that meets the needs of our diverse communities.
###
About SamTrans: SamTrans operates 70 routes throughout San Mateo County.  Funded in part by a half-cent sales tax, the San Mateo County Transit District also provides administrative support for Caltrain and the San Mateo County Transportation Authority. SamTrans has provided bus service to San Mateo County customers since 1976.