South San Francisco, CA   May 22, 2019 by  Keith Jacobs,   Carupkeep.info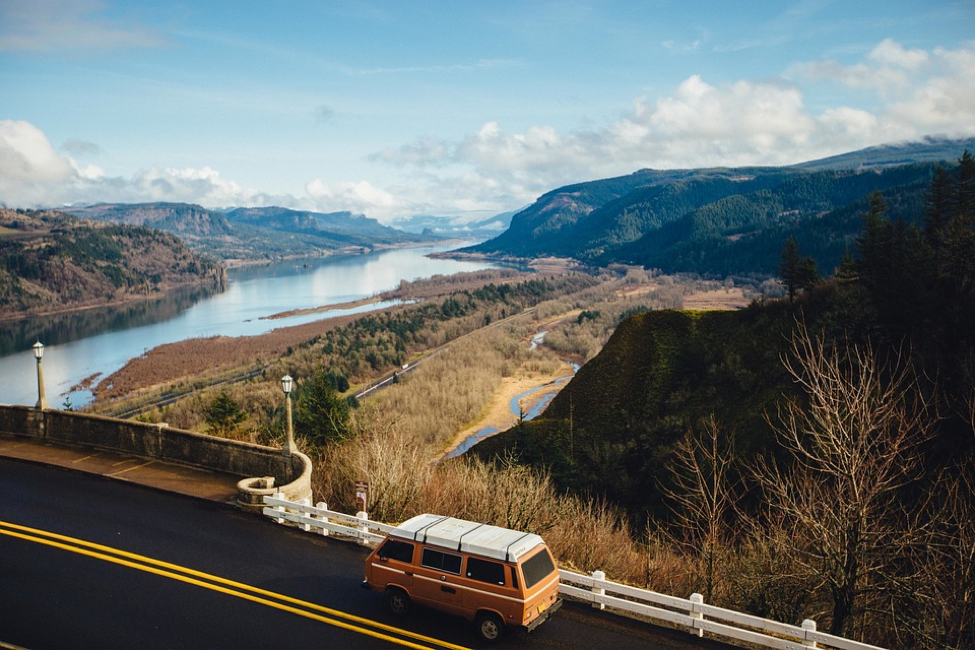 No road trip is complete without a little spontaneity… but, before you launch yourself into full free spirit mode, take a few precautions to keep yourself safe on the road. Little steps, such as making sure your insurance is up to date and having the car checked out in the days before departure, can make all the difference. Here are a few tips to ensure you're road-ready.
Check your insurance.
Many people mistakenly assume their auto insurance will cover every possible scenario. Unfortunately, that's not always the case. Auto insurance comes in parts, and a deficit in any could drain your wallet. Property damage, collision, and uninsured motorist are just three of the types of insurance you should have. Take the time to ensure that yours is up to date before you go. If you wind up hitting a giant pothole along the way, you'll want insurance that will cover the damage, and not all policies do. You can read more about the ins and outs of car insurance at AutoInsurance.com.
Pamper your car.
Your car deserves special treatment before a long road trip. AutoCare Plus notes that this includes having an oil and filter change, protecting the headlights from bugs and damage, and changing the spark plugs. You may also need a tire rotation and alignment. It's also wise to make sure that you have a fire extinguisher, spare tire, and owner's manual handy. Clean your vehicle thoroughly before you go, and make a point to pack an old-fashioned paper map and first-aid kit in the glove box. Finally, take the time to check the battery, windshield, and seatbelts to ensure they are properly connected, free of cracks, and fully functional, respectively. Popular Mechanics also suggests checking tire pressure every 1,000 miles.
Inspect equipment.
If you're planning to take a boat or ATV with you, don't hook them up to the trailer until you've given them a full inspection. Make sure your recreational equipment is in top shape by running them a few times before the trip. Fill them with gas and equip them with the accessories you need for your specific journey. On an ATV, this might mean the right tires for the terrain. You will also want to check the laws in the states where you're traveling. Some states require that anyone operating a watercraft have a boating license to do so; other states may have laws mandating helmets or other safety gear on your ATV or off-road vehicle.
Plan for roadside emergencies.
In addition to a first-aid kit, you will need an emergency roadside kit. This will include jumper cables, extra engine oil, coolant, a flashlight (plus extra batteries), and a tire pressure gauge, a tire inflator, and road flares or reflective triangles. A small plastic tote or carry-on luggage should give you plenty of room for your emergency gear. Familiarize yourself with each item in your kits so that you will know how to use them in case of an emergency. Make sure the telephone number to your emergency roadside service is written down inside of your emergency kit.
Know the way.
Throughout your road trip, you'll want to give yourself plenty of leverage – and lots of extra time – to see all of the sites and sounds unseen from the highway. This will mean getting off the main thoroughfare and trekking through the back roads. However, don't take the road less traveled unless you know for certain that you'll have access to emergency services and gas if necessary. You may also want to check your cell phone provider's coverage map and book a hotel room ahead of time if you plan to stay in an area with few accommodation options.
Your main priority before a road trip is to secure the safety of you and your passengers. This starts by confirming that your insurance is enough to cover any possible scenario. After that, vehicle maintenance and proper planning will ensure the road trip you've been dreaming of doesn't turn into a nightmare.
Image via Pixabay