South San Francisco, CA   May 21, 2019  Submitted by Maryanne Mathieson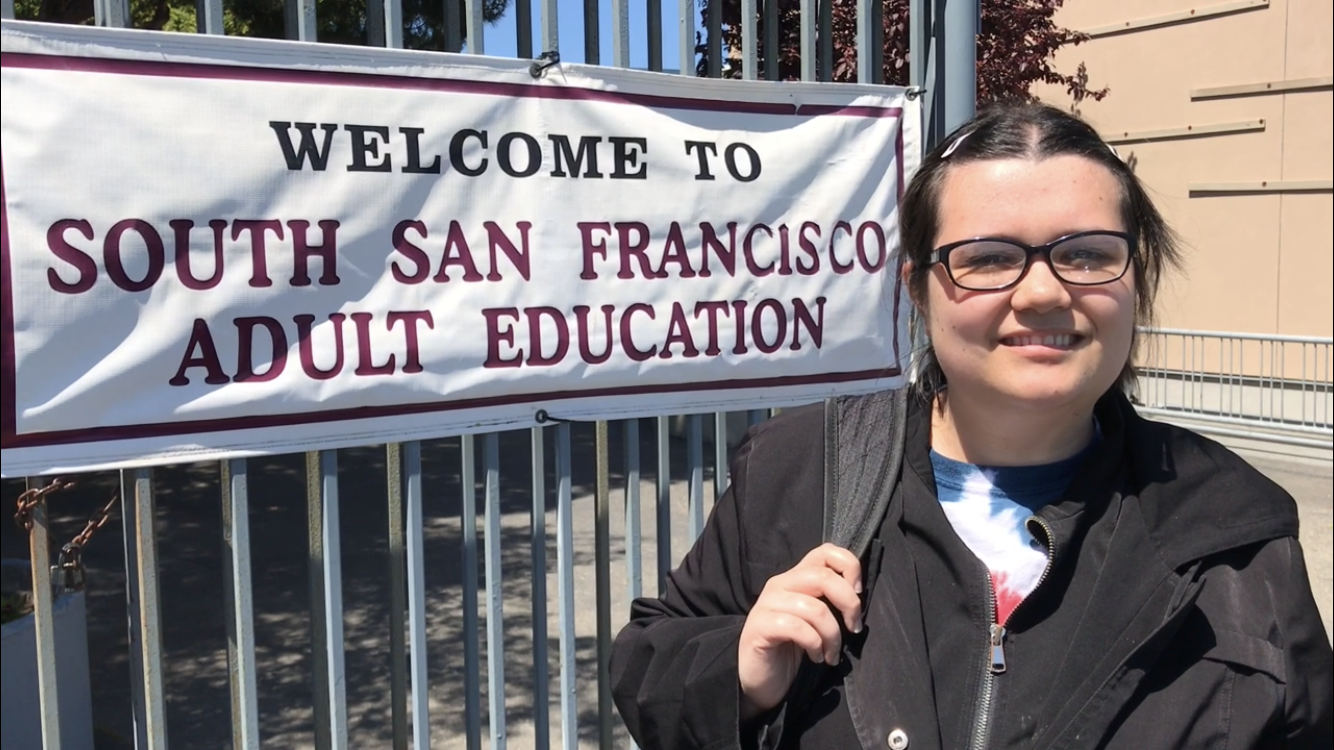 We are so EXCITED and PROUD to announce that SSFUSD Adult Transition Program student, Megan Rahm with be graduating TWICE this May 2019!
On May 22, 2019, SSFUSD Adult Transition Program student Megan Rahm will officially receive her high school diploma from South San Francisco Adult Education in Baden High School gym at 5:00 pm tomorrow Wednesday, May 22 . . . and on May 31, 2019, Megan will also graduate out of the Adult Transition Program at a graduation ceremony being held at the SSF Elks Lodge. At age 22 and in her own words, "Graduation means that I'm going to go ahead and get promoted and it will help me get into a better life and a get a better job and have good chances.'"  
SSFUSD Adult Transition Program teacher, Mrs. Grace Furci is dedicated to ensuring students receives the best most positive experience during their time in her classroom.  Mrs. Furci takes great care to look over students files to assess their possibilities.  With Mrs. Furci's guidance and facilitation, Megan was able to attend classes at Baden High School to fulfill her high school credits.  When asked what she thinks of her 2 upcoming graduations, Megan replies, "I am going to graduate twice!" with a giggle that lets us know she is just as proud of herself as we are of her.
When Megan arrived at the Adult Transition Program in August of 2015, we could not have predicted the obstacles she would overcome or the goals she would accomplish. 
Megan has truly evolved in many areas of her life, especially developing solid work ethics.  Megan is looking toward to her future with hope and possibilities
Megan is the example we love to see at ATP.  We could not be more excited for the possibilities that await her and for the places she will go. 
Please help us to celebrate her amazing academic achievements by attending the Baden High School graduation ceremony on Wednesday, May 22, at 5:00 pm.  
It takes a village support our young adults with special needs and we would be so grateful if you could come to celebrate Megan Rahm's academic achievements!
THANK YOU