South San Francisco, CA   July 15, 2019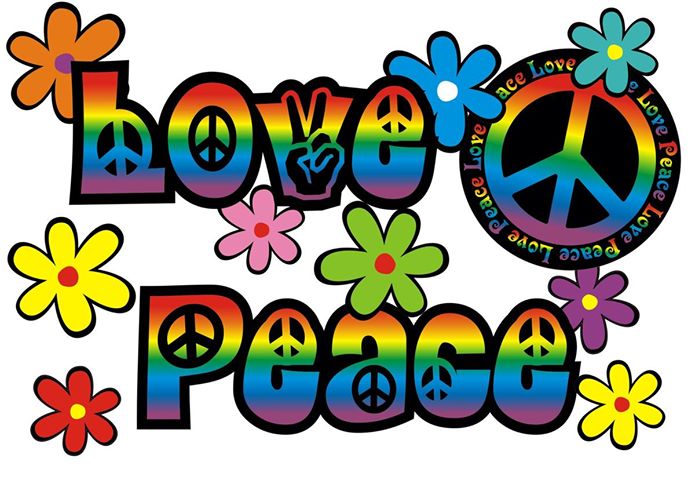 Remembering the 60's, and the music, and vibes of peace, love, and all that jazz, has South City resident Wendy Sinclair-Smith eager to share this 50 year celebration as she hosts an event at Molloy's Tavern this Saturday July 20th from 8pm to midnight.
"San Francisco was the epicenter for the Peace and Love movement but it was felt and celebrated in so many places. So much great music from that time was influential in altering our way of looking at the world. It was a mind (and heart) expanding time." Wendy said "One song in particular is on my mind by Joni Mitchell, 'Woodstock'. It was sung at the festival by Crosby, Stills and Nash. One line in particular "maybe it's the time of man" represents how profound the movement was."
Local celeb, Johnny Midnight, will be performing at this FREE event open to those 21 and older, with refreshments and fun just waiting for you! So throw on your groovy tie dye threads and make the scene! More info/questions call 650/952.9074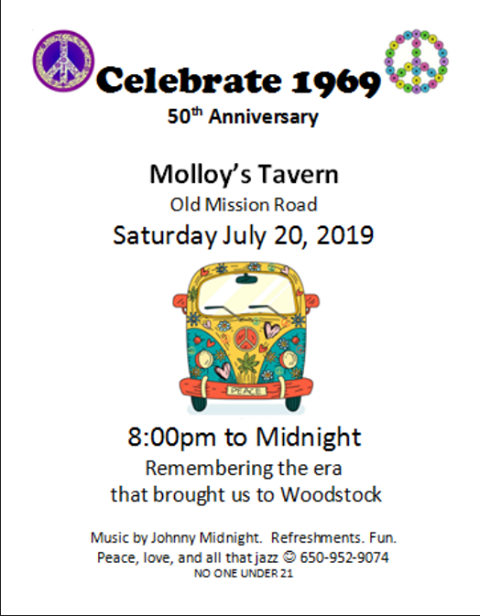 NOTE: This replaces a previously published post with similar information.