South San Francisco, CA   July 16, 2019  Submitted by Boys and Girls Club of North San Mateo County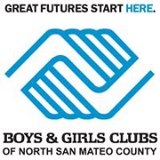 Volunteer at the 2019 Clubhouse Cleanup at our Orange Park Clubhouse (201 W. Orange Ave. South San Francisco, CA 94080). But we can't do it alone! We need your help to get the walls painted, the floors buffed, and the windows pristine! Before the kids come back on August 15th! You can help as a single volunteer or bring a group. There are several slots available each day in 4 hour block shifts. Come with a friend or with your work crew! Snacks and refreshments provided.
DATES: Aug 5th-9th
SHIFT ONE:
9am to 1pm
SHIFT TWO: 1pm to 5pm
CLICK HERE TO SIGN UP:
We particularly welcome any donations for our club, and related supplies to clean up!