South San Francisco, CA   July 15, 2019 Press Release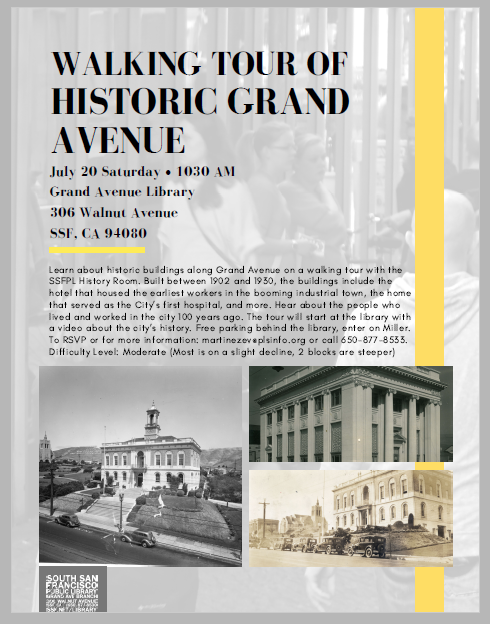 Have you ever wondered about the beautiful buildings that fill South City's downtown? Join the South San Francisco Public Library History Room for a walking tour of historic Grand Avenue. Built between 1902 and 1930, the buildings include the hotel that housed the earliest workers in the booming industrial town, the home that served as the City's first hospital, and more. Hear about the people who lived and worked in the city 100 years ago. The tour will start at the library with a video about the city's history. Free parking behind the library, enter on Miller.
To RSVP or for more information: martinezev@plsinfo.org or call 650-877-8533.
Difficulty Level: Moderate (Most is on a slight decline, 2 blocks are steeper)
When:  Saturday, July 20 @ 10:30 a.m.
Where:  Meet at the Grand Avenue Library, 306 Walnut Avenue