South San Francisco, CA   July 2, 2019
We have received word that one of our long time South San Francisco residents is in dire need of our help, and although he would like to remain anonymous, we are hoping to have a incredible turn out at this July 18th event with 'BE THE MATCH' to show him our unified SSF support, and to help find the right donor to help bring a cure to his cancer.
The Match Donor event will take place between 7:30am- 3:00pm at the Police Station (33 Arroyo Drive) and you can drop by to have your cheek swabbed to be part of the registry, with hopes you might be the person to save our neighbor's life!
If you cannot make it and would like to still help, no worries!! Use this link to order a home kit so you can join others in this effort.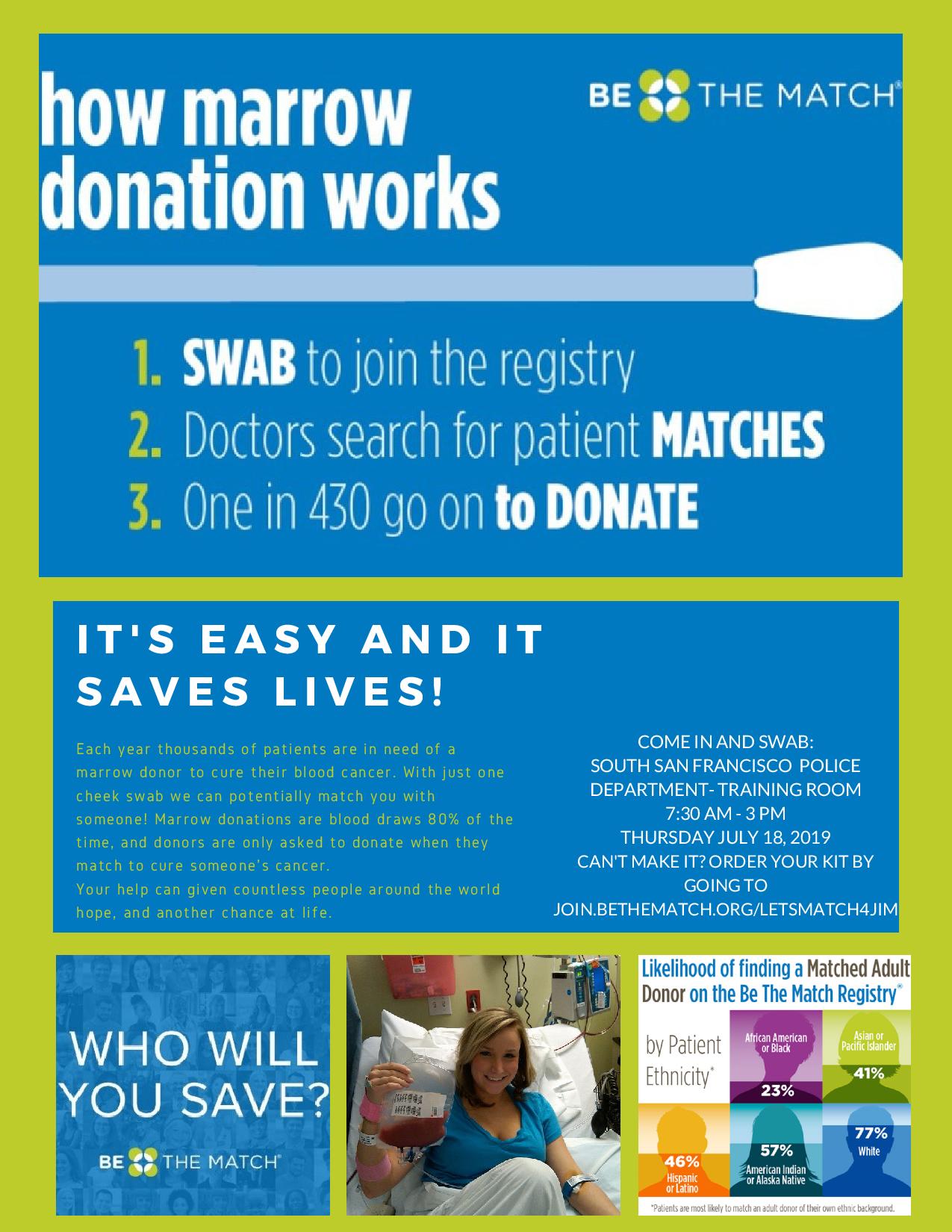 Be The Match. Save a Life.
If you could offer hope to someone dying from cancer, would you?
Joining the Be The Match Registry® means volunteering to be listed as a potential blood stem cell donor, ready to save the life of any patient in need of a transplant.
You could be someone's cure. You could literally save a life.