South San Francisco, CA  July 9, 2019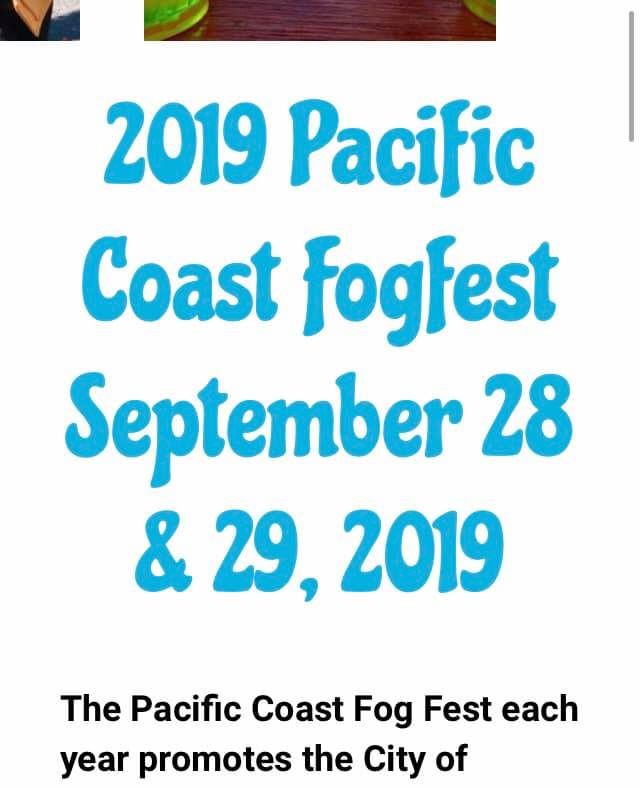 A two day festival celebrating the sun, sand & surf. With over 200 arts and crafts booths, three stages of live music, a Saturday morning parade, a Sunday morning Fog Jog and great festival food. You'll also find amazing libations including wine, beer, and our signature Fog Cutter- made with Sammys (Hagar) Beach Bar Rum.
Sunday is Funday with our Family Fun Fest, a kids Classic Amusement Area with carnival like rides.
All proceeds go to over 50 non-profit participating local community groups.
Mark your calendars now and save the last weekend in September! Sep 28 at 10 AM – Sep 29 at 6 PM
Palmetto Avenue, Pacifica
More about this favorite local event:
The Pacific Coast Fog Fest was created in 1986 to promote the City of Pacifica and to celebrate its marvelous coast & community. Fog Fest now attracts up to 60,000 festival-goers and the event is unique in that we are proud to give back proceeds to community groups that partner with us and to the Gift for Pacifica Fund.
Pacifica is known for its fog but it also has spectacular sunny days. The last weekend of September was chosen for this event because historically the weather is unbeatable. The dates for 2018 are September 29th & 30th. So mark your calendars and remember, this is a free event for all to enjoy!
We welcome you to visit our website and follow us on Twitter and Instagram @fogfestival