South San Francisco, CA   August 15, 2019 Submitted by SSFUSD.org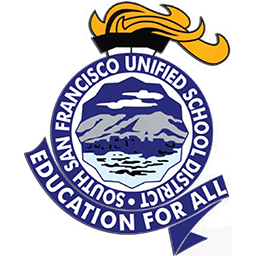 Parkway Heights Middle School Alert 1:21pm
Dear Parkway Heights Middle School Community,
Suspect Arrested for Attempted Kidnapping and Child Annoyance
We wanted to keep our community informed about an incident that took place this morning.
Today at 7:55 am, South San Francisco Police responded to the 700 block of Palm Avenue on the report of an 11 – year old girl that had been accosted by an unknown male adult. The investigation revealed that the girl was walking to school with a classmate when the subject approached them. The subject physically grabbed the 11 – year old and placed his hand over her mouth before being confronted by a good samaritan that witnessed the incident. The student arrived onto campus and is safe.
Police located the suspect and was placed under arrest for attempted kidnapping and child annoyance. Police detectives are actively investigating the motive behind this incident. The student is safe.
We ask that parents and guardians remind their students to be cautious of strangers, to be aware of their surroundings, and to report any suspicious activity or any interactions that make them uncomfortable.

We also encourage the "buddy system" as much as possible.
Anyone with information regarding the incident is encouraged to contact the South San Francisco Police Department at (650) 877-8900, the anonymous TIP line at (650) 952-2244 or via email at tips@ssf.net
PREVIOUS UPDATES
Threat in Community – Distant, Secure Campus Initiated (Not Lockdown)
12:53pm UPDATE – Ponderosa Secure Campus lifted
12:09pm Threat in Community – Distant, Secure Campus Initiated (Not Lockdown)
Ponderosa Elementary School has been placed on Secure Campus status this morning. This means that doors are locked, and entering and exiting campus is temporarily restricted. However, students and staff are not under a full lockdown protocol as there is no perceived threat to our school community.
This action was taken in response to a South San Francisco Police Department (SSFPD) police incident in the area of Ponderosa Road and Alida Way. SSFPD placed Ponderosa Elementary School under Secure Campus, as a precautionary safety measure. No students or staff are in any danger during this time.