South San Francisco, CA   August 29, 2019 Submitted by Peninsula Humane Society and SPCA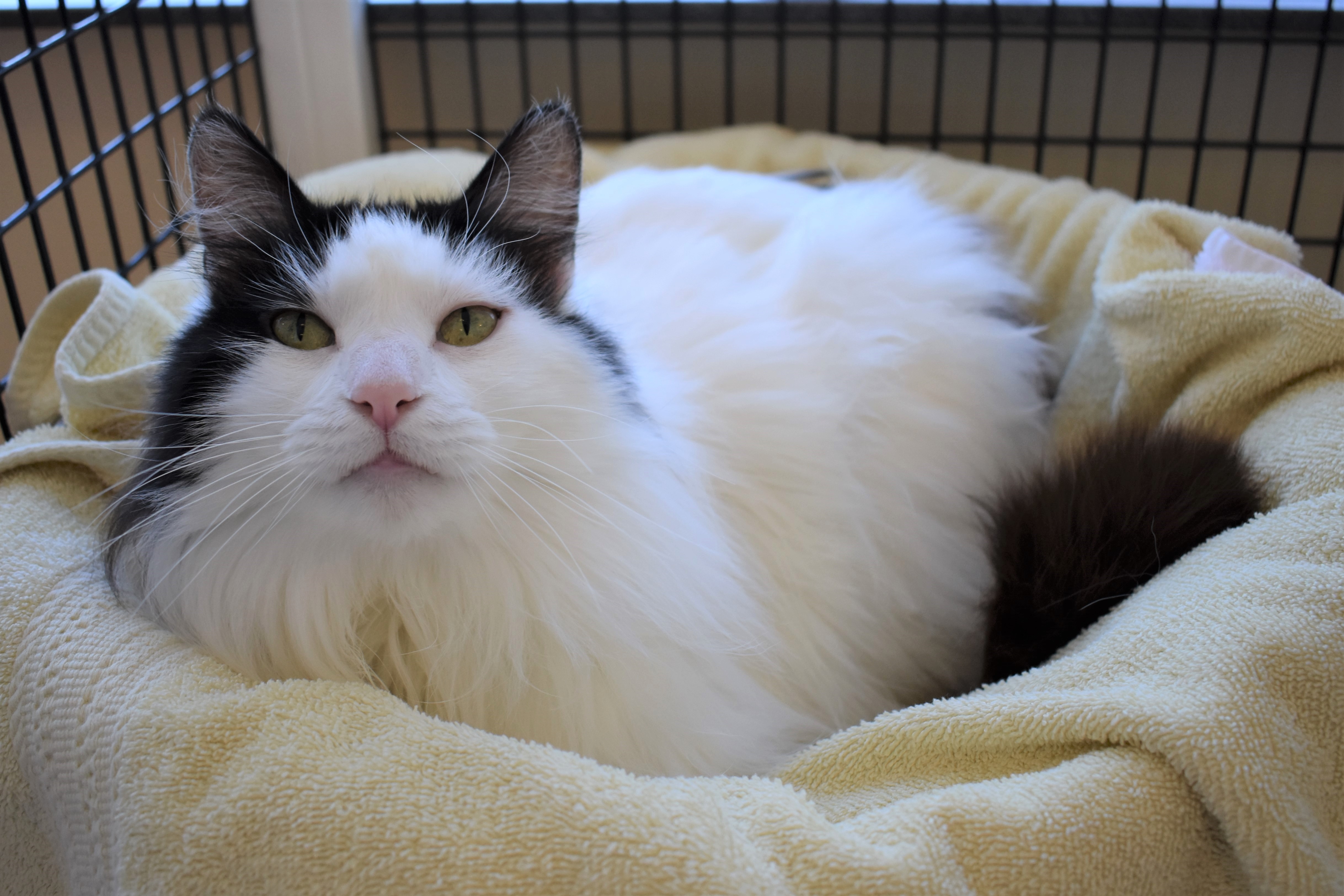 Baby is an old soul type of cat.  The type of cat who would write tender love letters and sign them "eternally yours."  Baby is an eight-year-old spayed female domestic long hair cat with an unparalleled sweet disposition.  Baby is into love and longs for a home where she can recite poetry extolling the attributes of her human.  As a mature feline, Baby has already sowed her wild oats in her youth and is now in her sowing mild oats stage.  She is mellow and friendly and would prefer a more relaxed home.  Baby appreciates the company of people, but not other cats.  But with all her glorious floof and devotion, she's all the cat you'll ever need.  Seeking a gentle and kind-hearted cat who will shower you with attention?  Ask for Baby ID# A863218.
Other adoptable pets are available at Peninsula Humane Society & SPCA's Tom and Annette Lantos Center for Compassion, 1450 Rollins Road, Burlingame. The shelter is open for adoptions weekdays 11 a.m. to 7 p.m. and weekends 11 a.m. to 6 p.m.  Potential adopters should arrive at least an hour before closing time to complete an adoption. For directions and information, call 650-340-7022 or visit www.phs-spca.org.