South San Francisco, CA  August 8, 2019 Submitted by Lisa Van Buskirk, Peninsula Humane Society and SPCA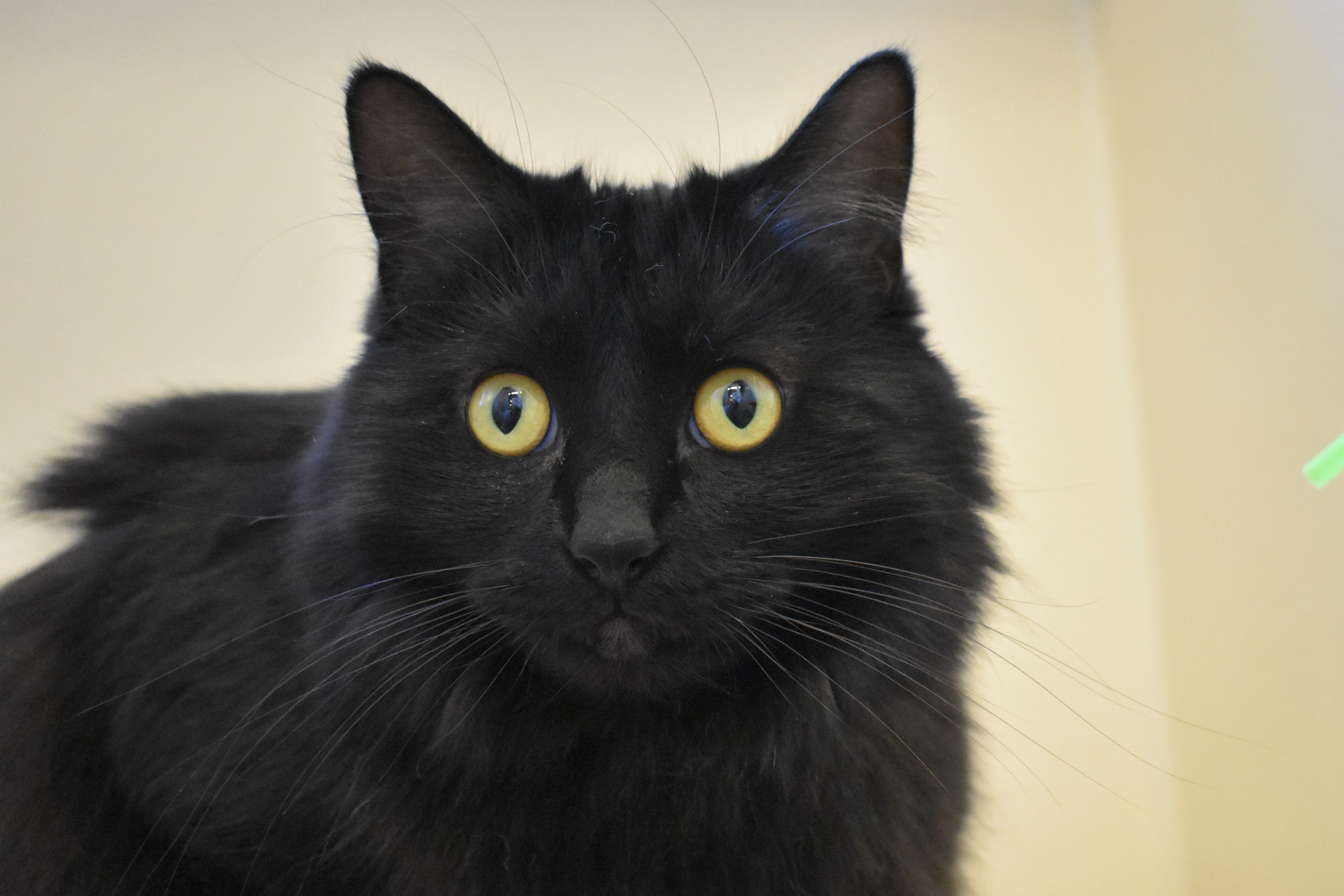 Do you know the way to Burlingame? Someone very special is waiting to meet you.  Her name is Way Way and she is a gem of a cat. Way Way is a three-year old spayed female cat with luxurious long black fur.  While Way Way is easy on the eyes, she's more than just a pretty face. She is smart, playful, curious and friendly. Way Way is a single and loving it type of cat and should be the only animal, and would do best in a home with no youngsters.  So if you know the way to Burlingame, and are looking for an exceptional feline, stop by and ask for Way Way ID# A803579.
Other adoptable pets are available at Peninsula Humane Society & SPCA's Tom and Annette Lantos Center for Compassion, 1450 Rollins Road, Burlingame.  The shelter is open for adoptions weekdays 11 a.m. to 7 p.m. and weekends 11 a.m. to 6 p.m.  Potential adopters should arrive at least an hour before closing time to complete an adoption.  For directions and information, call 650-340-7022 or visit www.phs-spca.org.