South San Francisco, CA   August 25, 2019  Submitted by Robert Riechel (follow Robert CLICK HERE)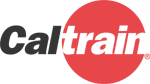 The City of San Bruno and Caltrain will host a community meeting on Wednesday, August 28, to discuss options on how to achieve a potential grade separation at Scott Street in San Bruno. Options for consideration include creating a bicycle/pedestrian grade separation that would close the street to automobiles, creating an automobile grade separation or leaving the street as an at-grade crossing.
When Caltrain launches its electrified service, the increased frequency of trains will pose increased traffic and safety concerns to cities with at-grade crossings. Additionally, the Caltrain Business Plan is exploring further increases in the number of trains that would travel through the corridor.  Grade separations improve safety and rail operations by separating the tracks from cross traffic and preventing access to the tracks. Currently, the project is in the early planning stages at the city level, and this meeting offers an opportunity for the public to provide their feedback on the options.
Scott Street Community Meeting:
August 28, 2019, 6:00 p.m. – 8:00 p.m.
American Legion Hall
757 San Mateo Avenue, San Bruno
Due to limited parking at the meeting venue and the surrounding neighborhood, Caltrain has agreed to provide free parking from 5:30-9:00 p.m. at the San Bruno Caltrain parking lot nearby. Since Caltrain is conducting this grade separation in conjunction with the City of San Bruno, Caltrain has agreed to a one-time only suspension of the parking fee for this event.
{An accident in this area was reported in July, 2019  https://www.mercurynews.com/2019/07/12/person-hit-killed-by-caltrain-in-san-bruno/