South San Francisco, CA  August 27, 2019 Submitted by Boys & Girls Clubs of North San Mateo County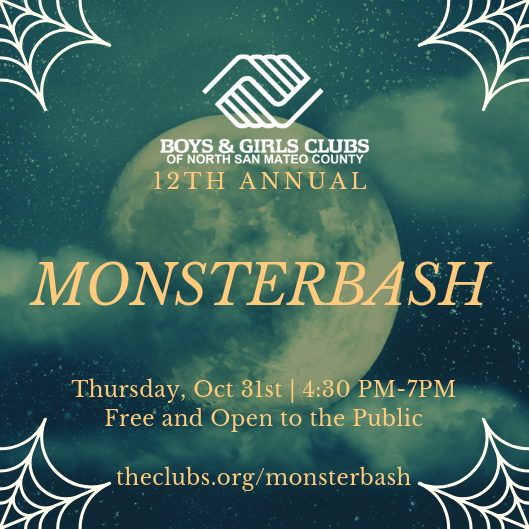 The Club is looking for volunteers for this year's Monster Bash, which will be held at the Orange Park Clubhouse on Thursday, October 31st from 2:00-8:30 pm, various shifts available. Volunteers will supervise game booths and activity stations at Monster Bash. Activities include face-painting, arts and crafts, photography, and games (e.g. bean bag toss).
Since its inception in 2008, Monster Bash has been a safe, fun, and free event, open to all children and families in South San Francisco and the surrounding communities. This year, attendees will enjoy free food, drinks, and treats; face-painting, arts and crafts, and temporary tattoo stations; a variety of games; and a bouncy house.
For more information, contact Angela Shams Development Coordinator, at (650) 589-7090 ext 12 or via email at ashams@theclubs.org.
PLEASE NOTE THE UPDATED CHANGE OF DATES – made 2pm 8/27/19