South San Francisco, CA    September 2, 2019 Submitted by Jeremy Wallace, Armstrong Brewing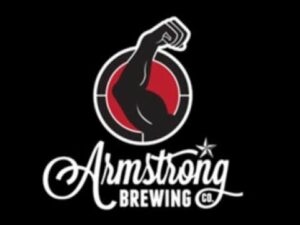 At first glance, South San Francisco may seem like a sleepy suburb of San Francisco whose primary industry comes from biotech. But the city's locals know better. Underneath the surface, South City continues to teem with innovation, ingenuity, and creativity. It's even emblazoned on the side of sign hill – The Industrial City.
Armstrong Brewing Company is celebrating the incredible history of South San Francisco and all things South City Crafted®. From machinists to teachers to scientists, Armstrong is paying tribute to the city's artisans, craftsmen (and women), and innovators – all those who have continued a legacy that spans more than a century.
As a tribute to the Industrial City, Armstrong will be profiling those who know what it means to be South City Crafted®. Every quarter, we will share one of these individuals' incredible story and ingenuity on our website and celebrate their work with commemorative beers. Check back for more details. In the meantime, come on down to Armstrong's unique taproom to enjoy one of our handcrafted, small batch beers – South City Crafted® in a pint glass!
About Armstrong Brewing Company
Armstrong Brewing Company was South San Francisco's first post-prohibition brewery. Located on Grand Avenue in the historic downtown district, the brewery and adjoining taproom are steeped in the history and ethos of South San Francisco – The Industrial City. Industrious and innovative, our taps are ever-rotating with small-batch, handcrafted beer – sometimes barrel aged or kettle soured, other times simply experimental. Come enjoy.
Find us online or email us at info@armstrongbrewing.com
South City Crafted® is a registered trademark of the ABC partner group. Neither image nor phrase can be used with the direct written consent of its registered owner.