South San Francisco, CA  September 24, 2019 submitted by David Burruto, Chief of Staff, SMC Supervisor Dave Pine
Supervisor Dave Pine Introduces Proclamation Promoting Voter Registration and Pre-Registration for Teens
Today, Supervisor Dave Pine introduced a proclamation declaring September 24, 2019, Voter Registration Day in San Mateo County to raise awareness of voter registration opportunities for all eligible residents with a particular emphasis on pre-registration opportunities for San Mateo County's 16- and 17-year olds.
In support of National Voter Registration Day, Supervisor Pine, Assemblyman Kevin Mullin, and San Mateo County Chief Elections Officer & Assessor-County Clerk-Recorder Mark Church, will host a "Donuts for Democracy" event to encourage voter registration and pre-registration for teens in northern San Mateo County. This morning, Supervisor Pine and Assemblymember Kevin Mullin each presented San Mateo County Assessor Clerk Recorder and Chief Elections Officer Mark Church with state and county proclamations declaring September 24, 2019 as Voter Registration Day.
"Highlighting a day focused on voter registration promotes the many pathways available to register to vote as well as the importance of county residents keeping their voter registration up-to-date," said Pine. "It is particularly important for 17-year olds to be aware of the unique opportunity they now have to pre-register to vote and become automatically registered to participate in the Presidential Election next year."
First held during the 2012 Presidential Election, National Voter Registration Day is now observed across the United States. In 2018, nearly 100,000 Californians and 800,000 people nationally, registered to vote or updated their registration on National Voter Registration Day. The State of California has allowed voter pre-registration beginning at age 16 since 2016.  Teenagers who turn 18 in time for the 2020 Presidential Primary or Presidential General Election and who pre-register now will be automatically registered to vote in those elections.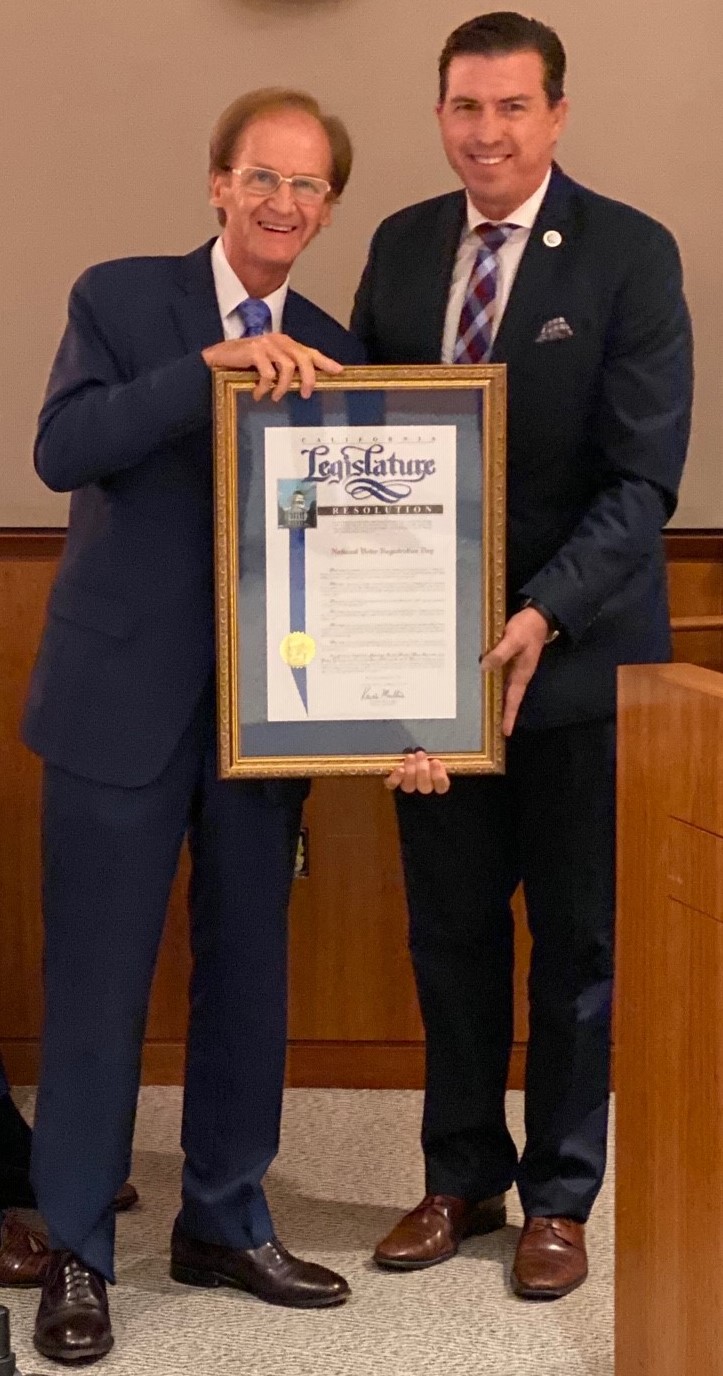 "In every election, millions of Americans miss the opportunity to vote because they miss the deadline to register," said Assemblymember Kevin Mullin. "While individuals can register online at any time, National Voter Registration Day is the perfect opportunity to highlight the importance of voter registration, and here in California it's also the perfect time to encourage our 16- and 17-year olds to pre-register. The 2020 election is just around the corner and I encourage all eligible voters to make sure they take the simple steps necessary to exercise their right to vote."
"Exercising the right to vote is an important life step. We want to ensure San Mateo County's youth have the opportunity to take part in determining their community's future," said Church. "The decisions made at the ballot box today will have effects on young people's lives for decades to come, and their voices should be heard."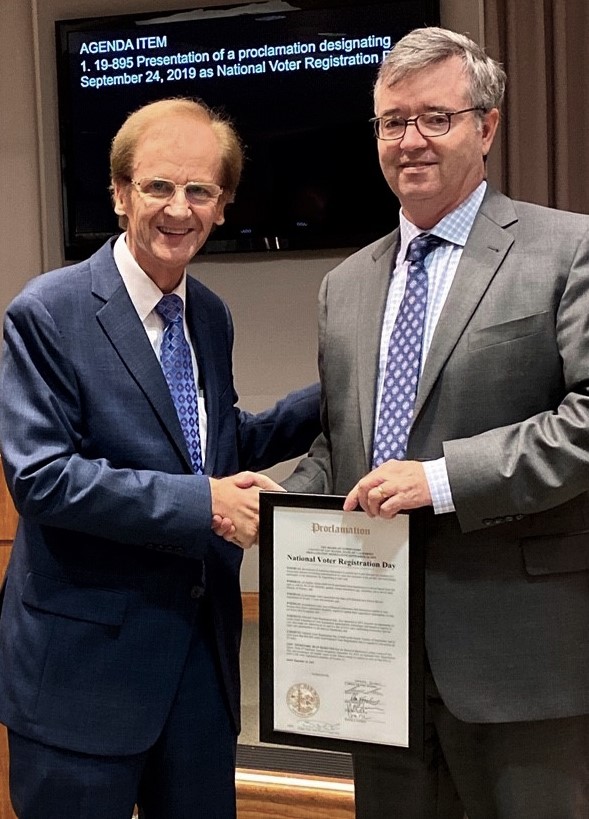 The event will be held on Tuesday, September 24, 2019, from 4 – 6 pm at the South San Francisco Main Library, 840 West Orange Avenue, South San Francisco.
The elected officials have partnered with the South San Francisco Public Library, South San Francisco Mayor Karyl Matsumoto, San Francisco-Peninsula People Power, the League of Women Voters of North & Central San Mateo County, the League of Women Voters of South San Mateo County and the Center for Independence of Individuals with Developmental Disabilities to encourage all eligible voters to register, as well as 16- and 17-year olds to pre-register, at the event or otherwise to commit to registering to vote.
To register to vote on-line, visit RegisterToVote.ca.gov.