South San Francisco, CA  October 18, 2019 Submitted by Peninsula Humane Society and SPCA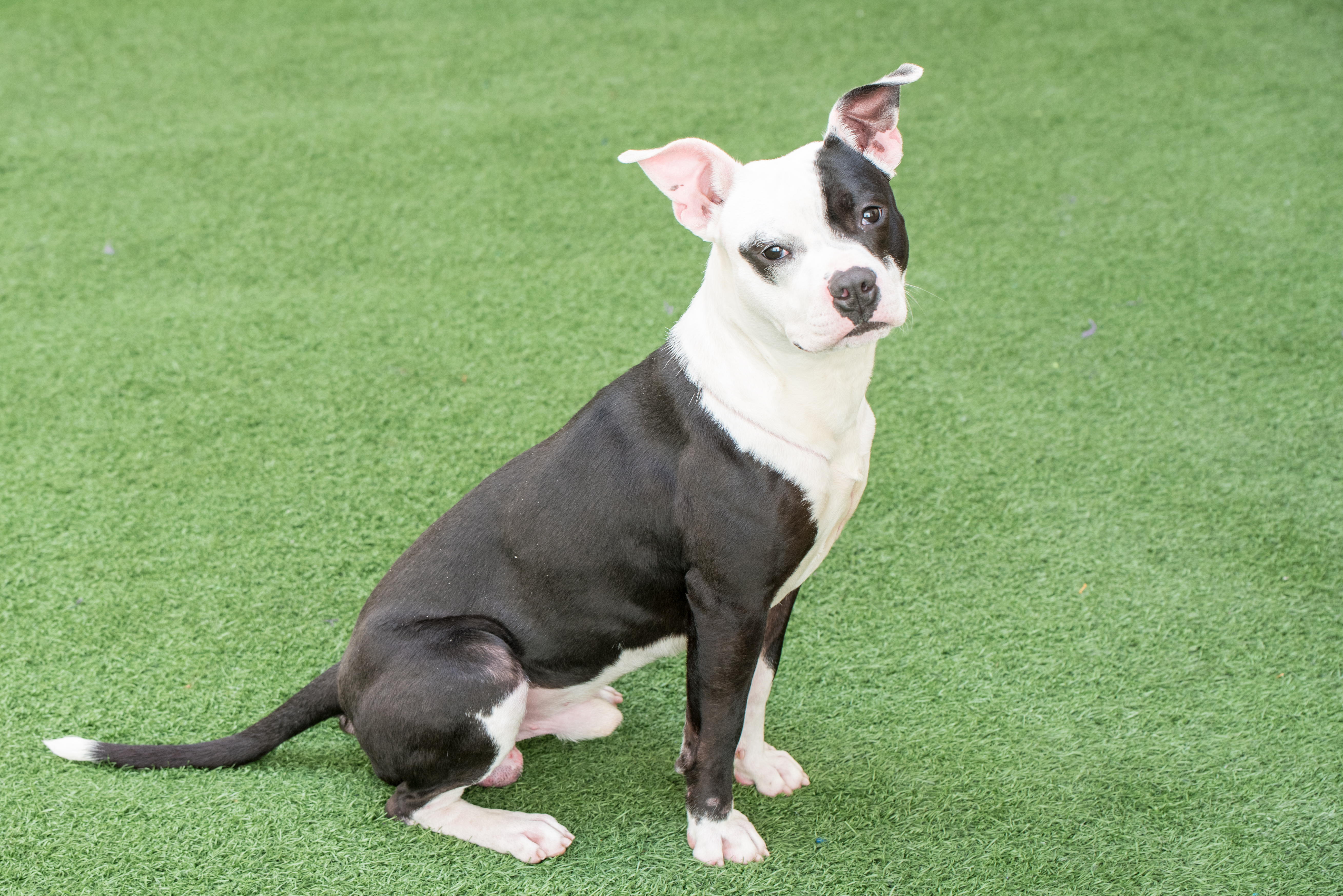 Do you sometimes feel like you're stuck in a rut and want to add an exciting change to your routine?  We just might have the solution for you.  Meet Stallone, a delightfully cheerful and enthusiastic three-year old neutered male Pit Bull.  His larger than life personality and perpetual smile is guaranteed to bring elation into your life.  Stallone is the life of a party and loves to meet new people. He also knows how to strike a balance between being a social butterfly and a coach potato.  Along with his extroverted disposition and eagerness to please, Stallone is also fond of cuddling.  He's house and crate trained and has excellent manners.  He's dog selective, and at times Stallone's high energy can be a little rowdy with other dogs, so if you have a resident dog, make sure to bring that dog to the shelter to meet with Stallone to determine if it's a good fit. Looking for a dog that knows how to celebrate the joys of life?  Ask for Stallone ID# A836539.
Other adoptable pets are available at Peninsula Humane Society & SPCA's Tom and Annette Lantos Center for Compassion, 1450 Rollins Road, Burlingame.  The shelter is open for adoptions weekdays 11 a.m. to 7 p.m. and weekends 11 a.m. to 6 p.m.  Potential adopters should arrive at least an hour before closing time to complete an adoption.  For directions and information, call 650-340-7022 or visit www.phs-spca.org.