South San Francisco, CA October 17, 2019 Submitted by SSFPD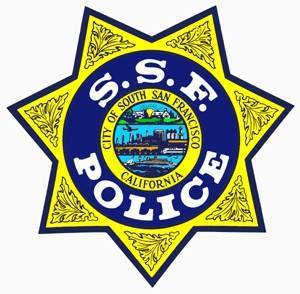 On 10-15-19 at approximately 1225 hours, Police Officers responded to 3879 Shamrock Court in South San Francisco on the report of possible residential burglary in progress. As officers approached the open rear gate of the residence, they encountered three suspects who immediately fled on foot.
Several officers became involved in a foot chase of the suspects. Two of the suspects were caught by officers a short distance away. The third suspect was able to avoid capture; investigation is ongoing to identify him.
An 86 year-old female resident was at  home during the burglary.  One  of the suspects  brandished  a knife  at the victim  and demanded  money  from  her;  however,  the victim was uninjured.  The victim's stolen property was found upon the suspects who were taken  into custody.  The  suspect's  vehicle located nearby  was found to be a stolen car.   A search of the vehicle revealed several additional items   of stolen property from different burglary victims throughout San Mateo and Santa Clara County.
Investigation is ongoing to identify and contact these victims.
The two suspects arrested were 17 year-old juvenile males out of San Francisco and Oakland. Both were booked at the San Mateo County Juvenile Hall for numerous charges, including: robbery, burglary, conspiracy, possession of stolen property, resisting arrest, and elder endangerment.
Arrestee Information (Names of Juveniles Omitted)                                  D Additional Suspect(s)
Last  Name:  (withheld  due to age)         I First:                                           I Middle:
Birthdate:
     J !lge: 17        I Height:

I City of Residence : San Francisco

I Weight:              I Hair:              I Eyes:                  –
Sex:M
I Occupation:
Booking Status: Booked at Juvenile Hall
Charges: 212.5(a) PC, 460(a) PC, 496(d) PC, 182(a)(l) PC, 368(b)(l) PC, 236 PC, 148(a)(l) PC
Last  Name:  (withheld  due to age)         I First:                                           I Middle:
Birthdate:                          I Age:            I Height:            I Weight:              I Hair:               I Eyes:
Sex:M
I City of Residence: Oakland
I Occupation:
Booking Status: Booked at Juvenile Hall
Charges: 212.5(a) PC, 460(a) PC, 496(d) PC, 182(a)(l) PC, 368(b)(l) PC, 236 PC,J_48(a)(l) PC
Victim Information                                  Confidentiality Reque ste d
| | | | | | | | | |
| --- | --- | --- | --- | --- | --- | --- | --- | --- |
| Last Name: (confidentiality ) | / First | Name: | | / Age: | 86 | I | Sex: | F |
| City of Residence: South San Francisco | | | I | Occupation: Retired | | | | |
| Injuries: None | | | I | Where Taken: NIA | | | | |