South San Francisco, CA October 24, 2019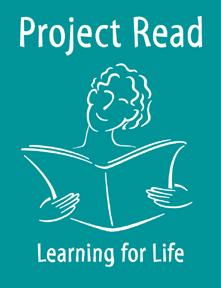 Project Read will be hosting the 27th Annual Trivia Challenge on Friday November 15th and Everything South City is set to put a team together again this year. Who's in?
We need 3 members for our team, who will listen to the questions, and make a group decision on the answer, along with approximately 40 other teams at this amazingly fun event.
Team members will join Everything South City for the buffet dinner prior to the 7:30pm Trivia Challenge.
Interested?
If so, our GAME ON question is:
How long has Everything South City been in existence?
Tell us your answer below or email news@EverythingSouthCity.com and you are entered! Winners to be announced on Friday November 8th!
If you would like to get tickets to this fun event, or would like more information please CLICK HERE
PLEASE ONLY ENTER IF YOU ARE AVAILABLE AND ABLE TO BE ON OUR TEAM. THANK YOU!
###
More about this event:
Come celebrate the 27th Anniversary of Trivia Challenge
Friday, November 15, 2019, 5:30 – 9:00 pm
South San Francisco Conference Center
To contact Project Read call (650) 829-3871 or email Gail Davison
This program supports:
One-on-one Tutoring on Reading, Writing & Spelling
Training of Community Volunteers to Provide Basic Reading Instruction for English Speaking Adults
Financial Literacy Programs
Money Management Training
Matched Savings Program
Financial Coaching Available
VITA (Volunteer Free Income Tax Assistance)
For more information contact: Fernando Cordova, Literacy Services Coordinator cordova@plsinfo.org
If you would like to attend, please CLICK HERE for more information.
If you would like enter a team, please CLICK HERE for more information.
If you would like to help sponsor this event, please CLICK HERE for more information.