South San Francisco, CA   November 19, 2019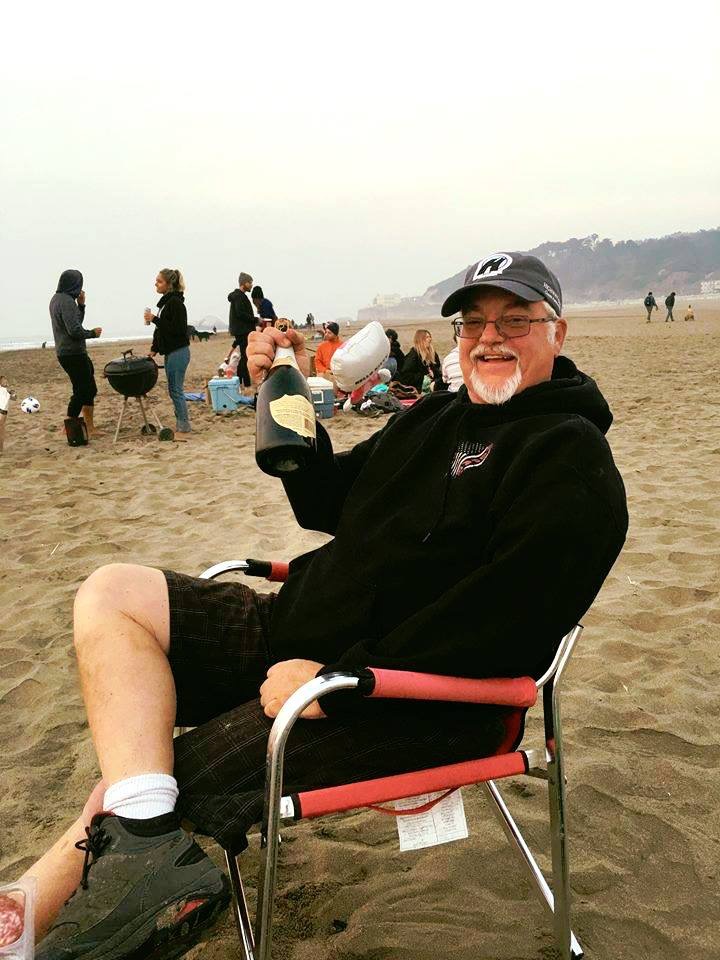 We are saddened to share the news that South City resident, Stu Harmon, has passed Sunday November 17th, after a battle with cancer. Stu was a frequent voice on our online community here at Everything South City, and larger than life in RL (real life) Our thoughts are with his family and his friends.
We thank Andy Saunders for sharing these words of wisdom from Stu:
"A lot of the problems in today's world are caused by people not understanding or prejudging each others' ways, traditions, and ideals. All this could easily be solved by a few hours grilling some hotdogs and sharing some stories on an overcast day in an empty parking lot. You don't need much but some free time, a warm lunch and a cold drink to make new friends, laugh, and then realize we all have pretty much the same problems, fears, uncertainty as well as joy and happiness in our lives.

We just need something in common to get us together to find out about others' ways and for a few of us that love of cool automobiles or motorcycles or anything like that is that one tie that binds. I know that sounds a little simplified, and it probably is, but you get the point. We all may not understand it, but we are brothers and sisters doing time on this planet for better or worse…


I'll take the better, if you all don't mind!"
UPDATE: For those of you who knew Stu Harmon, there'll be a cruise of the El Camino Real in his memory on Saturday, Dec 14 in San Mateo. Even if you didn't know him, you are more than welcome to join. Meet up at El Camino and 17th Ave. next to Windy City Pizza, San Mateo. Bring a toy for their holiday toy drive. Be like Stu and turn some strangers into new friends. ?
UPDATE 11.19.2019 5PM: BangShift.com offers a wonderful tribute to Stu CLICK HERE to read.
From Millbrae Arts and Wine Festival FB pg:
It is with tremendous sadness that we share with you the passing of our great friend Stu Harmon. Stu was one of the key players in organizing the Art & Wine Festival's popular Classically Cool Car Show. He was always and forever the friendly face, the welcoming committee, the good humor man. Stu was a truly wonderful human being and his kindness left a memorable mark on everyone fortunate enough to cross paths with him. He will be sorely missed by so many. Our thoughts, prayers and love go out to Stu's family and many friends. Until we meet again, rest in peace good friend!