South San Francisco, CA   May 14, 2020 by a South City resident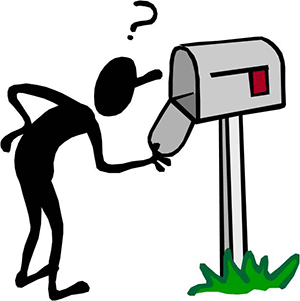 UPDATE EDIT: The 'stranger' in question is one of our most amazing neighbors who was picking up mail for a friend who is sheltered in place out of the country- and her own mail!!
Please, let this be a lesson to us all – while we need to be watchful of unknown people in our neighborhoods, if you are not in a threatened position perhaps ask the person – that is actually the neighborly thing to do.
So, NO stranger, no theft – actually a wonderful neighbor taking care of others.
PLEASE help get the word out about this update – as the alert has gone out to hundred(s) of people and we do not want our good neighbor to be harassed should someone see her in the area.
Thanks, neighbors!
Neighbors need to be made aware of this situation which happened on Tuesday, May 12th and contact SSFPD if you ever have concerns in your neighborhood:
I saw this person go into our mailboxes on Grand Ave and then walk 20 minutes and open mailboxes on Ridgeview Ct. I followed and confirmed they hit another home.

I reported to the police but they could not find him. If you see him, report it and watch your mailboxes. Please share, but not my name please.