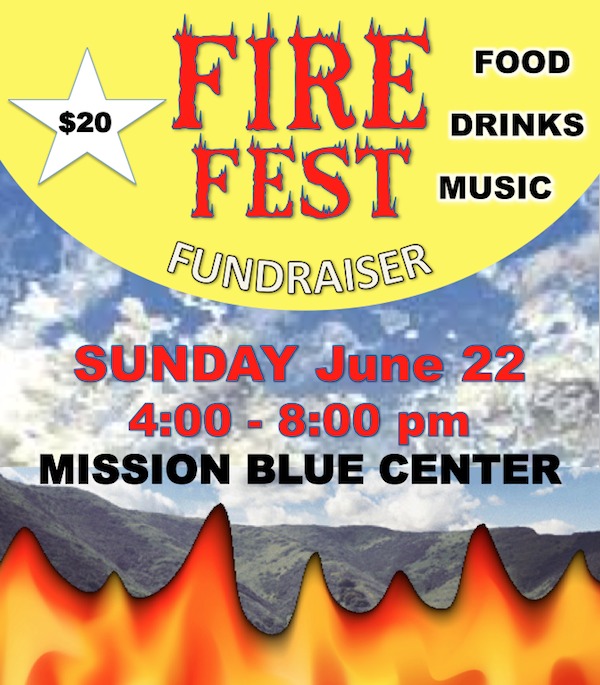 Celebrate the Summer Solstice and remember the 2008 San Bruno Mountain fire.
There will be music by The Elderberries, short films about San Bruno Mountain, delicious finger food, and a No Host bar.  View Brisbane videographer Keith Moreau's film —Fire on San Bruno Mountain.
Please RSVP or purchase tickets in advance –
We'd love to know you're coming!
Tickets can be purchased in advance from San Bruno Mountain Watch Board Members or by contacting the office.