South San Francisco, CA   March 12, 2015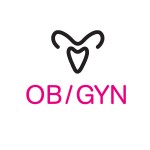 A neighbor wrote and asked if we would get a consensus of the best OB-GYN doctors in the area. Below are the comments shared by those in our community. Please feel free to add your recommendations as well.
Little help please: A neighbor is asking for recommendations for OB-GYN. Any suggestions? Thanks. (3,596 people reached with over 40 comments)
Courtney  

Dr. Jurow at Mills-Peninsula in Burlingame. He's nice, efficient and very knowledgeable.

Sheila  

Dr. Deborah Quinn-Chen. Mills Peninsula. Love her.
Katie 

Any

Kaiser recommendations?

          Bruna   dr. atwood
         Jannel 

Kathleen Ryan, Kaiser on Hickey

         Carolyn 

Dr Hardiman at Hickey location. She's super nice, makes you feel comfortable and has given me great care for over 10 years.

          Michaela

Dr Kaplan on hickey Kaiser love love love him

          Caitlin 

Dr Chari at the hickey location is THE BEST. I moved away but still drive down to see her for my appointments. She came highly recommended to me from two other women
          Pat 

Dr. Kathleen Ryan is wonderful!!
Katie 

And at the same office as Rittenhouse is Dr Scheiffle. My family has been using that office for 5 generations.
Vanessa 

I love him!!!!!! He's the best. He drove all the way from CPMC to make sure he was there for my emergency c section!
 

Geneva

I work at the Women's Center in San Mateo and all of the doctors listed above are excellent BUT my personal favorite is Dr DuPont who is in the same office as Dr Jurow and Dr Quinn's-Chen. Their office has several female doctors except Dr Jurow who is Male
Chauntel 

Dr. DuPont, is the best doctor around. I've had three babies in her care and I couldn't be happier.

Taryn 

Dr. Scheifele or Dr. Hu at Seton

Madeline 

Dr.Hu!!!! At Seton she's amazing!

V

ictoria 

UCSF Women's Center at Serramonte Center

Anna

Kaiser on Hickey D city Canaya Lorraine Lopez

Chris 

My wife is pregnant atm and we have been going to Mills Peninsula and we like their service very much. We have no bad experience at that hospital and I highly recommend.

Jasmin 

Dr.Bourgault at kaiser DC. She's truly the best!

Shana 

Dr. Debra Shapiro in Burlingame is awesome

Julie

I second the Debra Shapiro….had 3 children…..been going for 22 years

Jenny 

Kaiser hickey. Doctor Jaime Ocampo
Ashley 

Dr. Zang at Seton

Hikey 

Drm Singleton -Seton Hospital
Vanessa

Sorry but I'm so not fond of this doctor. She is very rude and insensitive. Had a really bad experience with her.
Hikey 

@vanessa – im sorry you had a bad experience. Your right she was rude when i 1st meet her but i gave her back her own medicine and called her crap out. 12 yrs later we are the best terms.
Tha 

Dr.Bourgault was always very kind & informative!! I truly hold her close to my heart. As well as Dr.Ocampo, both from Kaiser in Daly City.

Angelina 

Dr. Rittenhouse 1850 sullivan

Dani

Dr Cabrera at Seton Hospital is THE best EVER..!!
Liz 

She really is the greatest!! I love her!!
Lorena 

Woman's Center-Dr. LAURA STINE

Erica 

Claire Serrato. So good I kept going to her when she moved from Daly City to San Mateo!

Jasmine 

Dr. Tina Tan @ Kaiser Hickey.

Dr. Rittenhouse or Dr. Singleton @ Seton
Steve 

Rittenhouse was great for my wife
Ava

i go to Dr Anjeja on Kaiser hickey in Daly city she is very patient with patients and i highly reccomend her

Muñoz

Dr. Rebecca Dupont Mills Peninsula she is the best !

Nancy 

Dr. Zaglin at seton check with your insurance too.

Tammi

Debra Shapiro in Burlingame

         Christina Barnett Haas Totally agree! She delivered my 1st son back in 1996!