South San Francisco, CA    October 28, 2015   Submitted by Joe Fragola, Kaiser Permanente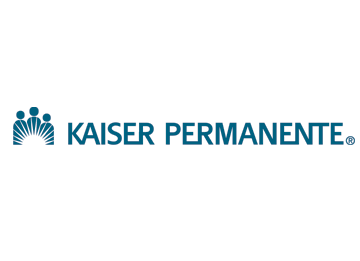 Tips from Kaiser Permanente South San Francisco Pediatrician Mira Cheung, MD
It's not just ghosts that can come haunting on Halloween. Upset tummies can also sneak up and make kids sick. The culprit, eating too much candy! Some Kaiser Permanente pediatricians have reported that tummy aches are the most frequently reported childhood ailment during the season of ghosts' n goblins and overeating candy seems to be the common cause.
"Halloween is a great time to be a kid.  Costumes, trick or treating and things going bump in the night  said Dr.  Mira Cheung, Pediatrician, KP South San Francisco.  "But, let's not forget that treats are made up of sweets and too many are not good for our growing children."
Some helpful tips:
·        If you plan to give out treats, select healthier choices. Packaged pretzels, raisins and popcorn can make some great choices.
·        Instead of candy, hand out stickers, pencils and other fun Halloween-themed school supplies.
·        If you go trick-or-treating, make sure the entire family has a healthy and hearty meal first. This will prevent children from getting hungry along the way and digging into their candy.
·        Allow a two- to three-piece candy limit per day — maybe one piece at lunch and the other after dinner — and make sure you stash the rest out of reach and out of sight.
·        Trick-or-treating means a walk around the neighborhood. Play some games along the way; maybe power walk from one house to the next; hop up to the door. Children need at least 60 minutes of physical activity every day.
·        Mom, Dad can lead by example. Don't tell your kids they can't eat their candy, while you indulge in treats.
Some safety tips:
·        Don't let children trick-or-treat alone … even if it's just around the corner.
·        Make sure you carry a flashlight or other reflective accessories so people can see you.
·        Look both ways before crossing the street. Always use crosswalks where available.
·        Examine all candy before taking a bite. Throw away any pieces that may look tampered with or could be a choking threat.
·        Test make-up before applying; check for rashes or irritation.
·        Avoid falls by ensuring costumes aren't too long or dragging, and that masks aren't covering the eyes.
·        If Halloween night is cold, make sure you keep warm; especially if your child has asthma or any other respiratory illness.
By following these tips, not only will Halloween be tummy-ache free, but the whole family will be able to enjoy the evening, knowing they had a healthy and safe night.