South San Francisco, CA    November 10, 2015     Submitted by Monyca Currier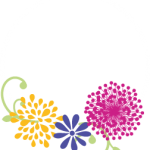 Calling out to all runners, walkers and skippers!  The Los Cerritos Girls on the Run program needs your help!  We are in need of 10 volunteers to run, skip or walk a 5K with our girls!  This is a wonderful way to volunteer and spend a few hours of your time.  The Girls on the Run program works with girls for ten weeks and culminates with a special 5K in Golden Gate Park.  "The Girls on the Run lessons encourage positive emotional, social, mental and physical development.  Participants explore and discuss their own beliefs around experiences and challenges girls face at this age.  They also develop important strategies and skills to help them navigate life experiences. We start with helping the girls get a better understanding of who they are and what's important to them.  Then, we look at the importance of team work and healthy relationships.  And, finally, the girls explore how they can positively connect with and shape the world." (GOTR website).
The Running Buddy Practice 5K will take place November 24th from 2:45pm – 4:00pm at Los Cerritos.  The actual 5K will be in Golden Gate Park on December 5th at 8:30am.
If you are interested in participating, please register by clicking here, or you may call Monyca Currier, Los Cerritos Elementary School Secretary, at 650-877-8841.
Thank you so much for your time and consideration!
###
For past ESC articles on Girls on the Run CLICK HERE