South San Francisco, CA   November 9, 2015    Submitted by SSFPD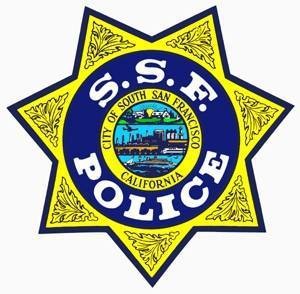 Follow-up to previous press release: Assault with a Deadly Weapon I Attempted Murder CLICK HERE

On Friday night, October 30th, at approximately 7:00 P.M., a 14-year-old male San Bruno resident was walking on the Centennial Trail near the 200 block of B Street in South San Francisco when he was confronted by six to seven malle subjects. The subjects began yelling gang related terms and proceeded to stab the victim several times in his back. After stabbing the victim, the suspects fled the area on foot The victim was transported to a local hospital where he was admitted for treatment of non-life threatening injuries.
After a lengthy ongoing investigation by the Police Department, three male juveniles (aged 12, 14, and 15 years old) from South San Francisco were identified as being responsible for the assault and stabbing of the male victim. On Friday, November 06, 2015, the three male juveniles were arrested and booked at the Hillcrest Juvenile Facility for violation of 664/187 PC (Attempted Murder) and 186.22(b) PC (Gang Participation) .
The investigation is ongoing and anyone with information regarding the incident or the identity of the remaining outstanding suspects are encouraged to contact the South San Francisco Police Department at 650-877-8900, the anonymous TIP line at 650-952-2244 or via email at tips@ssf.net.