South San Francisco, CA       January 6, 2016       Submitted by John Horgan, SSFUSD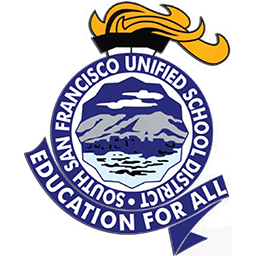 Eight people have applied for provisional appointments to the South San Francisco Unified School District Board of Trustees.
They are: Kristina Anderson, John C. Baker, April Black, Ray R. Camacho, Daina Lujan, Patricia Murray, Reem Nasrah and William Martin Romero. All eight applied by a Jan. 6 deadline.
The District is seeking two qualified people to fill vacant seats on the governing body.
The positions are open because former Trustee Maurice Goodman was elected to the San Mateo County Community College District Board of Trustees Nov. 3 and Rick Ochsenhirt passed away Dec. 6 after a lengthy illness.
The remaining three South San Francisco Board members are scheduled to interview the candidates for the provisional appointments Jan. 11 and, perhaps, make an appointment, or appointments, Jan. 14.
If selected, the appointee, or appointees, would serve the District until the November 2016 general election. Both seats will be up for election at that time.
The election for Mr. Goodman's former seat would be for a full, four-year term. The election for the late Mr. Ochsenhirt's seat would be for a two-year term, the remaining portion of his scheduled Board tenure.
###
UPDATE: John C Baker was appointed to the SSFUSD Board of Trustees More info CLICK HERE