South San Francisco, CA      January 21, 2016      Youtube video by  Michelle Joyce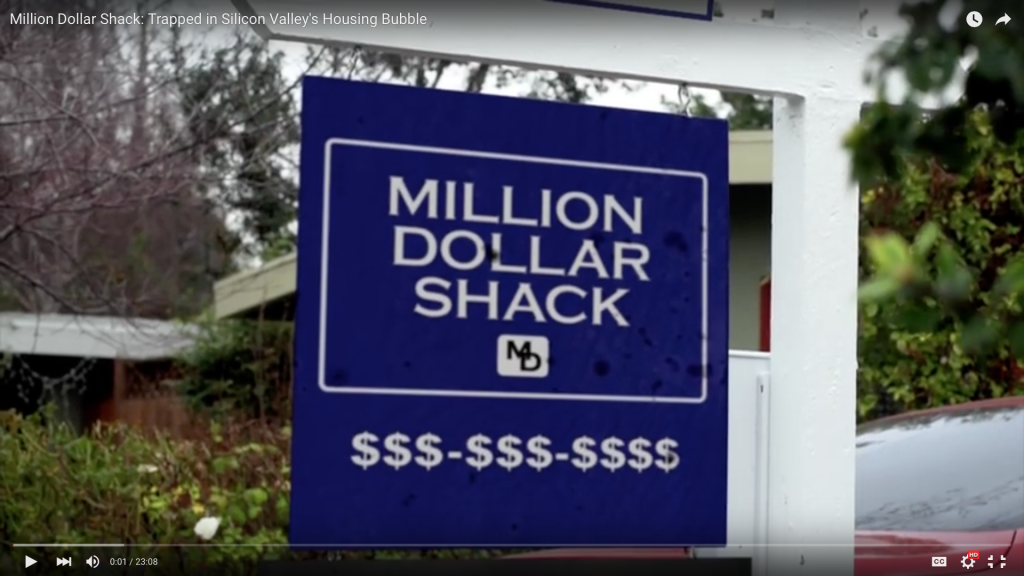 NOTE: As our City continues to see more growth, both in residential and commercial building, there is excitement to see our region transform. At the same time the housing crisis is real and the impact is felt intensely by those who have lived here for generations, as they seek to find ways to keep families together and continue working locally. Also impacted are renters who are being priced out of the market even with high salaries.
In addition concern exists if this 'housing bubble' just might burst leaving us with the likes of the Geneva Towers in our midst if/when the economy shifts again. A link to this video was sent to us and as the Silicon Valley now is considered along the 40 miles stretch from San Francisco to Santa Clara, this relates to issues residents are facing in our own town.
Thank to you ML for the share of this video that is well done and covers many issues local residents in the Bay Area have on their mind.  We encourage our readers to watch it. -Ed
###
Published on Oct 19, 2015
Our family has been priced out! Has the Bay Area gone crazy? Real estate prices have doubled in the last few years, a tent in the backyard can rent for $900/month, foreign investors are driving up prices, evictions and rent hikes are everywhere, people are commuting longer than ever, the middle class is disappearing, empty investment homes are everywhere, and locals are leaving in record numbers. The worst part? Some people are calling it "progress".
#‎MillionDollarShack
http://milliondollarshack.com/