South San Francisco, CA   June 16, 2016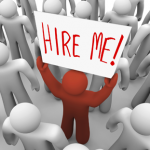 Imaging Assistant – Grade 3 Kaiser Permanente SSF On call position
Description: Assists in the accomplishment and coordination of Radiology functions under the Direction of the Radiology Physician, Director or Designee.
###
Dispatcher – San Francisco, CA in Brisbane, California
Beginning wages of $20.00/hour with progressive top wages of $26.60/hour.
OVERVIEW:
Transdev, formerly Veolia Transportation, is the largest private sector operator of multiple modes of passenger transit in North America, providing bus, rail, paratransit, shuttle, sedan and taxi services. We manage over 200 transportation contracts for cities, transit authorities and airports, providing safe and sustainable mobility solutions. Our mission is to improve public transportation, to enhance quality of life and combat global warming.
Assist in the efficient and timely planning, scheduling, coordinating and monitoring of all vehicle movements in accordance with contractual obligations and company policies and procedures. Communicate clearly, professionally and in a timely manner with company employees. Represent the company to its customers and the public in a professional and courteous manner.
###
Data Entry Specialist  Hearst Business Media Temp South San Francisco
First Databank (FDB), a subsidiary of Hearst Corporation, provides drug knowledge that helps healthcare professionals make precise medication-related decisions. We offer more than three decades of experience in transforming drug knowledge into actionable, targeted, and effective solutions that improve patient safety and healthcare outcomes. Now, we're going to take our vast expertise in transforming raw healthcare data into usable and actionable knowledge and create new solutions to help tame the "wild west" of decision making in the medical devices marketplace. It's a new frontier for FDB, and a tremendous opportunity for the brightest, most creative, and most passionate people to join our dynamic team and make history. We're setting out to create the culture and flexibility of a start-up while retaining the benefits and resources of a firmly established company.
First Databank is looking for Data Entry Specialists to work on the device database. In this role, you will be reporting to the Director of Editorial Services. The ideal candidate will have the right experience and motivation to help us accomplish our mission.
###
Safeway is now hiring at 100 De Anza Boulevard, San Mateo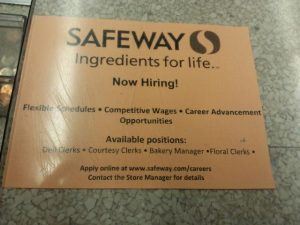 Clerks: Deli, Floral, Courtesy & Bakery Manager
###
Permit Technician III City & County of San Francisco, FT
Salary $34.48 – $41.91/hour; $5,976.00 – $7,265.00/month; $71,708.00 – $87,178.00/year
Position Description
Under direction, the Permit Technician III supervises, trains, evaluates and participates in the work of staff who perform a wide variety of paraprofessional, technical, administrative and specialized work in receiving, reviewing, processing and issuing building, electrical, plumbing and related permits and applications; determining required inspections; creating inspection records and appointments; maintaining field inspection lists and processing requests for records. Responsibilities include: interpreting and overseeing the dissemination of important technical information; handling complex issues and complaints; and assisting in the development, administration, monitoring and coordination of the budget for their sections.
###
Administrative Assistant, Growth & Analytics Facebook Menlo Park
Facebook is seeking an experienced Administrative Assistant to support 1-2 executives on our Growth & Analytics team. This position is full-time and located in our Menlo Park Headquarters.
Responsibilities
Coordinate internal and external meetings for one or more Executives
Manage hectic and complex calendars
Prepare expense reports
Coordinate both domestic and international travel arrangements
Organize space planning and large offsite events
General office duties as needed
Build cross-functional relationships between departments
Draft communications on behalf of executives
###
Administrative Assistant II- Aspiranet.org San Francisco
The Administrative Assistant – Level II provides general administrative support to the Core Program Director and overall office. Major responsibilities include managing incoming calls, maintenance of database and report generation, coordinating personnel paperwork, maintaining and reconciling district cash/donation accounts and records, file preparation, review and maintenance, oversight of routine office operations and general information distribution within the office. The Administrative Assistant – Level II also coordinates with the Administrative Assistant – Level II and/or Core Division Administrative Assistant(s) office regarding administrative functions.
Compensation-$16.99 – $19.00 DOE plus benefits
###
Clerk City & County of San Francisco, Department of Elections
Bilingual English-Spanish Community Coordinator Full time Temp $21.95 – $26.69 an hour
###
United States Postal Service LABORER CUSTODIAL San Francisco $13.25 an hour
If this job requires qualification on an examination, the number of applicants who will be invited to take or retake the examination may be limited.
Branch San Francisco District
Job Posting Period 06/14/2016 – 06/20/2016
This job has an exam requirement. Currently, applicants for this posting who do not yet have an exam score are being invited to take the exam. Examining will continue until capacity has been reached.
Job Title
PSE LABORER CUSTODIAL
Facility Location POSITIONS MAY BE AT VARIOUS LOCATIONS WITHIN THE 940, 941, 943, AND 944 ZIP CODE AREA(S), INCLUDING THE FOLLOWING FACILITES OR OFFICES: Belmont, Brisbane, Burlingame, Daly City, Half Moon Bay, Los Altos, Menlo Park, Millbrae, Mountain View, Pacifica, Palo Alto, Redwood City, San Bruno, San Mateo, South San Francisco, Sunnyvale, AND San Francisco Stations that begin with 941 ZIP code
CONTACT INFORMATION: Victoria.M.McFarland@usps.gov
Position Information Title: PSE LABORER CUSTODIAL FLSA Designation: Non-Exempt Occupation Code: 2395-0001 Non-Scheduled Days: Varies Hours: Varies
Postal Support Employees (PSE) hold temporary appointments for periods not-to-exceed 360 days. Subsequent appointments after a 5 day break in service may be offered but are not guaranteed and should not be expected because the use of PSEs is discretionary and subject to business needs.
PSEs can be scheduled any hours and the position is intended to be very flexible, including weekends and holidays as needed. PSEs must be available to work when needed.
DRIVING REQUIRED: Applicants must have a valid state driver's license, a safe driving record, and at least two years of unsupervised experience driving passenger cars or larger. The driving must have taken place in the U.S. or its possessions or territories or in U.S. military installations worldwide.
SALARY RANGE: $13.25 per hour paid bi-weekly FINANCE NUMBER: 56750 BENEFIT INFORMATION: This is a non-career position, which may lead to a career position depending on organizational needs. Limited benefits include paid time off at the rate of 1 hour for every 20 paid hours, and pay raises. After one year of
service, PSEs may be eligible for health insurance under the Federal Employees Health Benefits Program with a Postal Service premium contribution for APWU CDHP, dental and vision insurance through the Federal Employees Dental and Vision Insurance Program, and long term care insurance through the Federal Long Term Care Insurance Program.
Persons Eligible to Apply All U.S. Citizens, permanent resident aliens, citizens of American Samoa or any other territory owing allegiance to the United States. Applicants must be available for screening activities, including an interview. Applicants entitled to veterans' preference and/or covered by the Veterans Employment Opportunity Act may apply for any posted position. This position is restricted to applicants eligible for veterans preference. Applicants who are not entitled to veterans preference may be considered only when preference eligible applicants are not available for appointment.
Applicants must apply online at www.usps.com/employment to be considered for this employment opportunity. You must have a valid email address to apply as communication regarding employment opportunities, examinations, interviews and background checks will be conveyed by email. Please add the following email domain addresses to your contact list to allow all correspondences to be received. @usps.gov @psionline.com @geninfo.com
EXAM REQUIRED: If you are invited to take this test, instructions regarding the exam process will be sent to you via email. Please ensure you can receive email messages from our test vendor and follow instructions carefully so you can be considered for this employment opportunity.
NOTICE SCREENINGS REQUESTED: You may receive multiple requests for background checks in regards to this employment opportunity. Respond to all requests quickly as we anticipate filling our vacancies quickly and nonresponses may result in disqualification for this opportunity.
Current non-career Postal Service employees who wish to apply for this vacancy must go to usps.com/employment and use your existing eCareer Profile to apply. Do not log into LiteBlue; if you logged into LiteBlue, log out and close your browser before going to usps.com/employment.
Functional Purpose Performs manual labor in connection with maintenance and cleaning of the buildings and grounds of a postal facility; assists in firing low pressure boiler and in making minor repairs to the building and equipment.
DUTIES AND RESPONSIBILITIES
1. Makes or assists in making minor maintenance repairs to building and equipment. 2. In smaller buildings assists the fireman-laborer in firing the boiler; in firemen-laborer's absence fires and cleans the boiler. 3. Operates a variety of power driven equipment such as floor scrubbers, floor sanders, waxers, and wall washers; adjusts brushes, buffers, and other attachments on machines; uses wax, polish, and other protective agents appropriate for the various surfaces; washes walls and ceilings from scaffolding. 4. Performs general laboring duties such as uncrating and assembling furniture and fixtures using bolts and screws for assembly, loading loading and unloading supplies and equipment. 5. Performs janitorial duties such as cleaning, scrubbing, waxing, and polishing floors; washes walls and ceiling; dusts furniture and fixtures; cleans hardware and toilet fixtures; washes windows; cares for lawns and shrubs; cleans sidewalks and driveways and removes ashes, snow and ice. 6. In addition, may: operate elevator, stack supplies in storage rooms and on shelves; move furniture and equipment.
PSE Custodians perform manual labor in connection with maintenance and cleaning of the buildings and grounds of a postal facility. The job is physically demanding, requiring both indoor and outdoor responsibilities. Applicants must be able to perform the duties of the position with or without accommodation.
SUPERVISION
Supervisor of unit to which assigned.
The United States Postal Service has the following excellent and challenging employment opportunity for highly motivated and innovative individuals. Successful candidates must demonstrate through a combination of education, training, and experience the following requirements:
Requirements 1. Physical Requirements:
Applicants must be physically able to perform efficiently the duties of the position with or without reasonable accommodation.
2. FUNCTION:
Performs manual labor in connection with maintenance and cleaning of the buildings and grounds of a postal facility; assists in firing low pressure boiler and in making minor repairs to the building and equipment.
DESCRIPTION OF WORK:
See the Standard Position Description for the Occupation Code given above.
REQUIREMENTS:
KNOWLEDGE, SKILLS, & ABILITIES REQUIREMENTS:
This section is composed of Knowledge, Skills, and Abilities (KSAs) which are required to satisfactorily perform the tasks of the position. Applicants must demonstrate that they possess a sufficient level of each KSA, to include at least minimum competency for senior-qualified positions to enable them to perform these tasks satisfactorily. Applicants demonstrate these levels by describing examples of experience, education, or training, any of which may be non-postal. Ratings are based on the demonstration of the level of possession of each of the KSAs. Failure to demonstrate any KSA is disqualifying.
1. Ability to work at heights above floor level, such as from ladders, vert-a-lifts, walkways, and scaffolds.
2. Ability to understand and carry out oral instructions expressed in English.
EXAMINATION REQUIREMENTS:
Applicants must successfully complete Postal Service Test 916.
PHYSICAL REQUIREMENTS:
1. Applicants must be physically able to perform efficiently the duties of the position. These duties may involve using a variety of hand and power-assisted tools, and power-driven custodial equipment.
2. Applicants must have the ability to stand, stoop, bend, and stretch for long periods of time and to manually lift and carry objects weighing 45 pounds or more, without assistance.
Qualified applicants must successfully pass a pre-employment drug screening to meet the U.S. Postal Service's requirement to be drug free. Applicants must also be a U.S. citizen or have permanent resident alien status.
IMPORTANT INFORMATION:
Applications must be submitted by 11:59 p.m., Central Time, of the posting's closing date. Applicants claiming veterans' preference must attach a copy of member copy 4 (only) of Certificate of Release or Discharge from Active Duty (DD Form 214) or other proof of eligibility if claiming 10-point veterans' preference. The United States Postal Service (USPS) is an equal opportunity employer. The USPS provides reasonable accommodation for any part of the application, interview, and/or selection process, please make your request to the examiner, selecting official or local manager of Human Resources. This request can also be made by someone on your behalf. Explain the nature of your limitations and the accommodation needed. The decision on granting reasonable accommodation will be on a case-by-case basis.
SPECIAL NOTE: Current career Postal Service employees are ineligible to apply to this posting.