South San Francisco, CA     May 31, 2017  
San Mateo County will once again host Disaster Preparedness Day at the San Mateo County Fair as they kick off this season's Fair on June 10th. Please stop by and say hello to our South San Francisco Community Emergency Response Team (CERT) and learn how you can become part of our City's volunteer group who learn and train to help residents in the event of an emergency.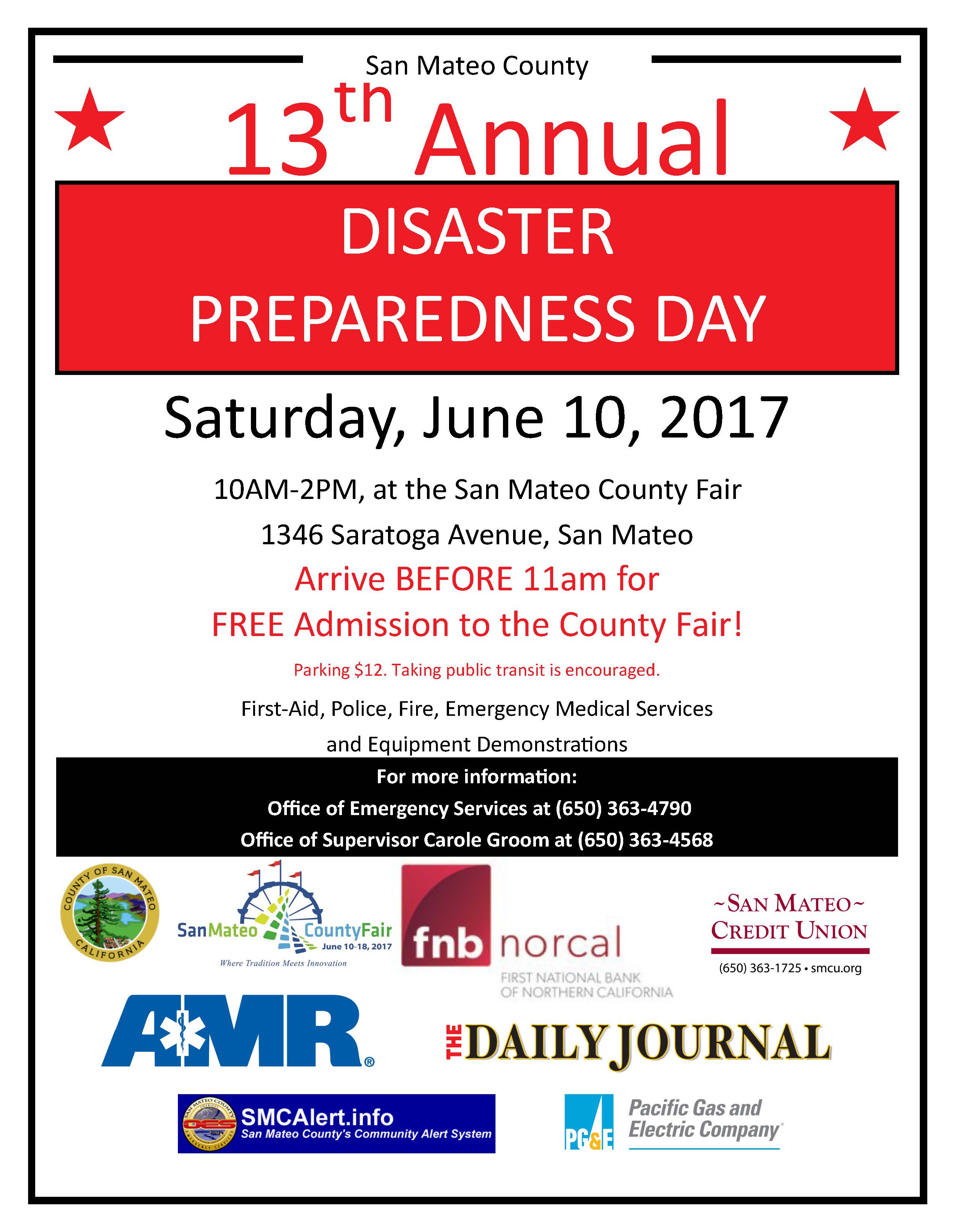 Also featured the County will have equipment demonstrations along with first aid, fire, police, and medical services. It's a great opportunity to see how our tax dollars are funding County emergency services allowing fair go-ers and inside look at behind the scenes.
For those who arrive early, before 11am, you will receive FREE entrance into the fair for the day. Please note there is a $12 parking charge and public transportation is encouraged.
Everything South City is also asking visitors to share their photos with us by sending to news@EverythingSouthCity.com and be entered into our GAME ON with the winner randomly chosen and announced June 20th.
The San Mateo County Fair runs from June 10th through June 18th. To see the music line up CLICK HERE. For more information on this year's Fair CLICK HERE.
To read more about our local CERT CLICK HERE. For more information on our SSF CERT check out the City website CLICK HERE